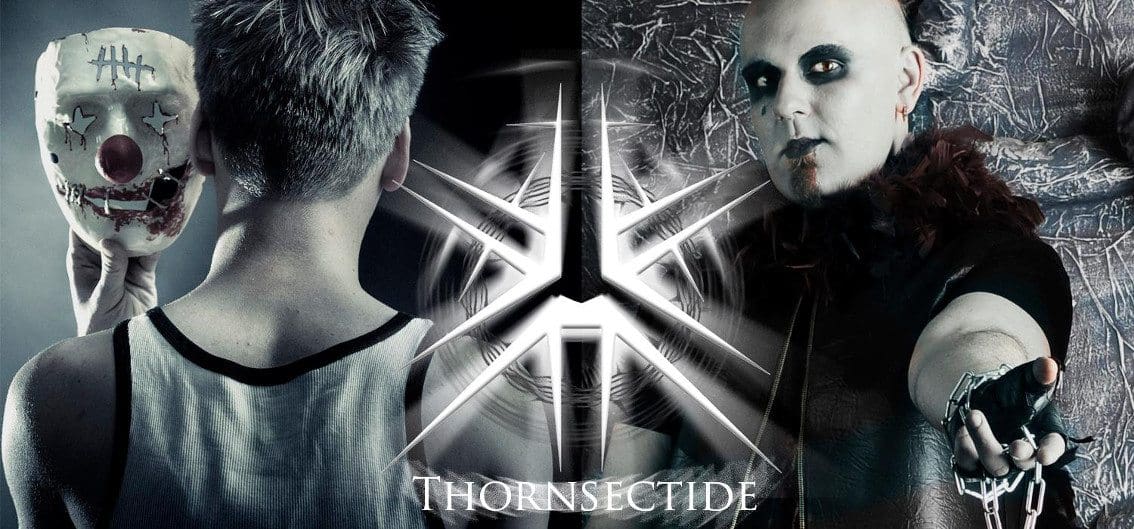 The 80th track on our free download compilation "Face The Beat: Session 4" (featuring 92 tracks) is by the Russian dark electro / aggrotech act Thornsectide.
Thornsectide was formed in January 2015 in Moscow by Setthra Thorn (vox, samples, lyrics) and Max Thorn (programming, lyrics). For almost 2 years the band worked on its profile and became quite popular in their native city of Moscow. Thornsectide prefers to sing in Russian as it stresses the hard and aggressive bass. At the moment the line-up consists of Setthra Thorn and Loki.
You can find the project back on Facebook, make sure to check it out!
Listen to "Fallen Pt​.​2" below and download it right here.
Check our "Face The Beat: Session 4" page on Bandcamp to discover the other 91 bands. All donations will go to charity.