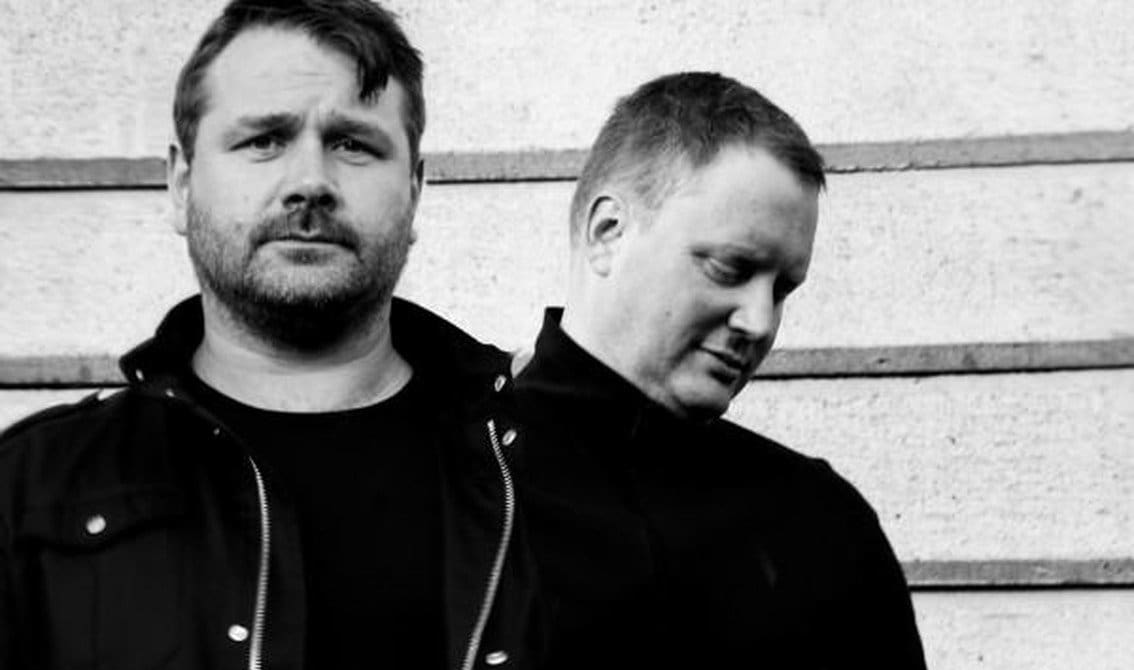 (Photo by Eline Myklebust) Track 35 on our free download compilation "Face The Beat: Session 3" is by Kant Kino. The Norwegian dark electro act offered us the exclusive cute "Ich Liebe Katarina Witt (Video Edit)", a track which has become a classic in no time and which does justice to the great sportswoman Katarina Witt was!
You can listen to the track below:
So who are these Norwegians, in (the almost impossible) case you never heard of them before… Kant Kino consists of the Norwegian duo Kenneth Fredstie (vocals, sounds and programming) and Lars Madsen (vocals and sounds) and it was Kenneth who also mastered the compilation being invited by us.
Kant Kino signed to Alfa-Matrix in 2009, and released their debut "We are Kant Kino – You are not" in 2010. It became an instant favourite with the EBM/dark electro scene especially thanks to the title track which became a monsterhit. The debut was followed by the EP "Lrsbss" and their second album "Father worked in industry" in 2013 which again spawned several club hits and resulted in 2 singles, "Ich Liebe Katarina Witt" and "Just for the comfort of sleep".
Since these releases, they have appeared on numerous compilations, played a string of live concerts and festivals allover Europe and provided over 60 (!!) official remixes for various releases, inluding remixes for Nitzer Ebb, Front 242, Suicide Commando, De/Vision, SITD, Leaether Strip, Unter Null, Code 64 and many more.
Kant Kino can't be easily pigeonholed since they inject influences from all over the EBM scene, be it oldschool EBM, dark electro or even synthpop, to render body music with both harsh and clear vocals, and a strong focus for melody. You can clearly recognise this in "Ich Liebe Katarina Witt" which has all of these ingredients.
Their new album is being recorded right now, and we hope to bring you some info soon… Check their official page for more info!