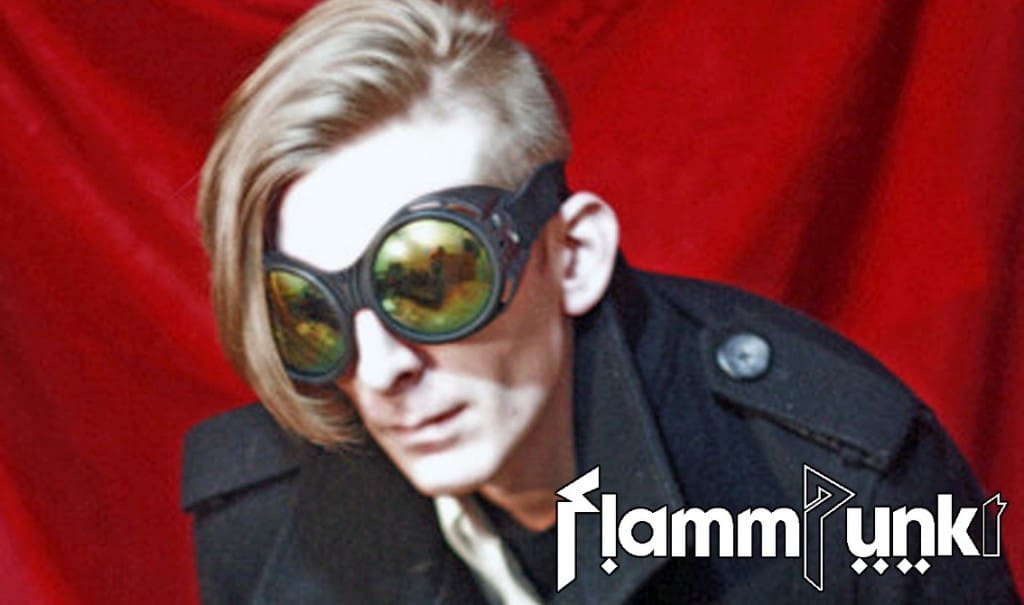 Track 29 on our free download compilation "Face The Beat: Session 3" is by FlammPunkt. FlammPunkt offers a dance infested electro which reminds of the later work of Nebula-H mixed with the likes of Lords Of Acid. Not surprisingly the band already popped up on both Endzeit Bunkertracks 6 and 7, The Oontzcast Files and Tainted Candy 2 compilations.
You can listen to the track below.
FlammPunkt is the solo work of Frank Sparti, an Atlanta based artist currently releasing music through Beyond Therapy Records. He was formerly in the bands The Endless, Thirteen13, and Prognosis as a lyricist, keyboardist, and songwriter. So far FlammPunkt released 2 full length albums, "Amphetamine Psychosis" and "Plan Nein!".
FlammPunkt has worked with many other artists, notably collaborating with Caustic's Matt Fanale, and providing vocal samples for three Faderhead tracks. FlammPunkt is a prolific remix artist and has had his remixes released by Die Sektor, MyParasites, Binary Division, Antibody, Psygore, Machines on Blast, Microwaved, and Toxicanima1.
You can find more on info about the band on the official Beyond Therapy Records Bandcamp page.