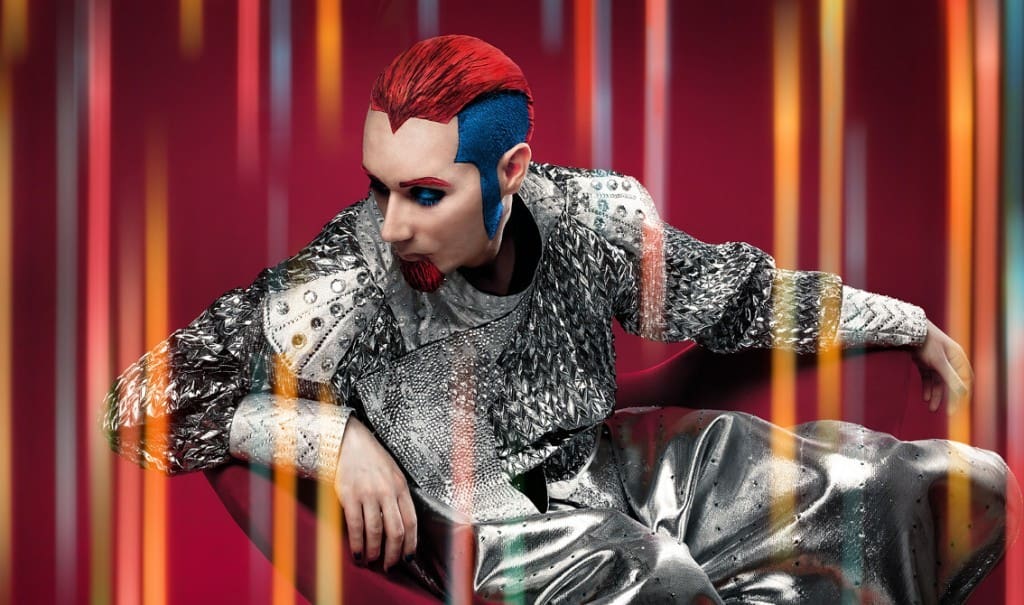 The 19th track on "Face The Beat: Session 3" is by Digitalis Purpurea. The Turin (Italy) based band, a one-man project founded in 2003 by the musician and audio engineer Cristian Marovino, delivered us the dark electro track "Religious Mercy" in a remix by Ad Inferna. You can download it as part of our free download compilation "Face The Beat: Session 3".
Digitalis Purpurea is signed to the german label Danse Macabre Records and mixes industrial, grim electronica, black metal, noise and desertic sound scapes. Inspired by gruesome murder-mistery and psychological thrillers, the project coined the 'Giallo Industrial' music genre.
The band released 4 albums so far: "Aseptic White" (2008 Aural Music), "Emotional Decompression Chamber" (2010 Aural Music), "30-hole and Fred Perry" (2012 Danse Macabre Records) and "Palindrome Shapes Of Mold" (2014 Danse Macabre Records / Subalpina Industry). Some of you might also recognise the band's frontman from it's 2014 photo shoot published by Dark Beauty Magazine.
Marovino is currently working on his 5th album and an inedited videoclip which both are going to be released in 2016. You can find more info on the band on the official Digitalis Purpurea website.