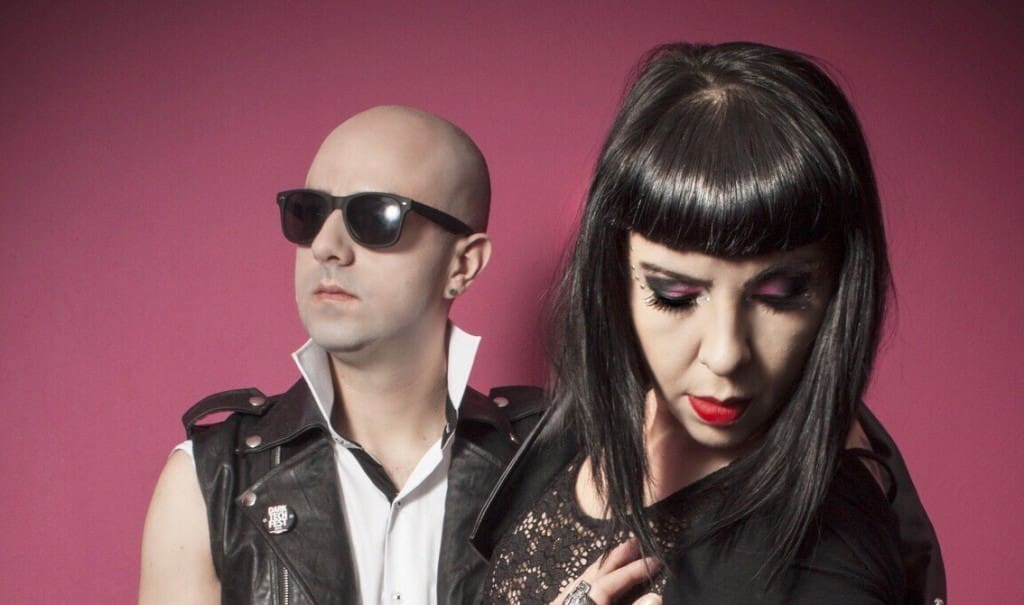 Track 2 on our free download compilation "Face The Beat: Session 3" is by the Mexican act Ad Vitam. They sent us the track "Flesh On Flesh" which is a wave electro track with Agnella Bravo on vocals. For the band it marks their comeback after years of silence. The track comes in an early version, which was adapted for the final release on their new EP. Especially the vocals were treated differently.
You can listen to the track below:
Ad Vitam, Latin for "Eternal Life", was formed by Agnella Bravo and Benjamin Torres in Mexico City back in 1997 already. The group was quickly accepted by the then growing alternative scene in the capital city. Shortly thereafter, Ad Vitam released a demo tape named "Realophobus" and participated in 2 local CD compilations when Out Of Line invited them to participate in their "Machineries Of Joy" compilation.
But in 2001 Ad Vitam took an extended personal hiatus. It took them until 2012 to finally return. Ad Vitam is now comprised of founding member, Agnella Bravo, and Carlos Fiallos. Ad Vitam has just released their first independent EP, "The Crush" which you can download below. It was mastered by Racso Agroyam .
You can find Ad Vitam on Facebook.