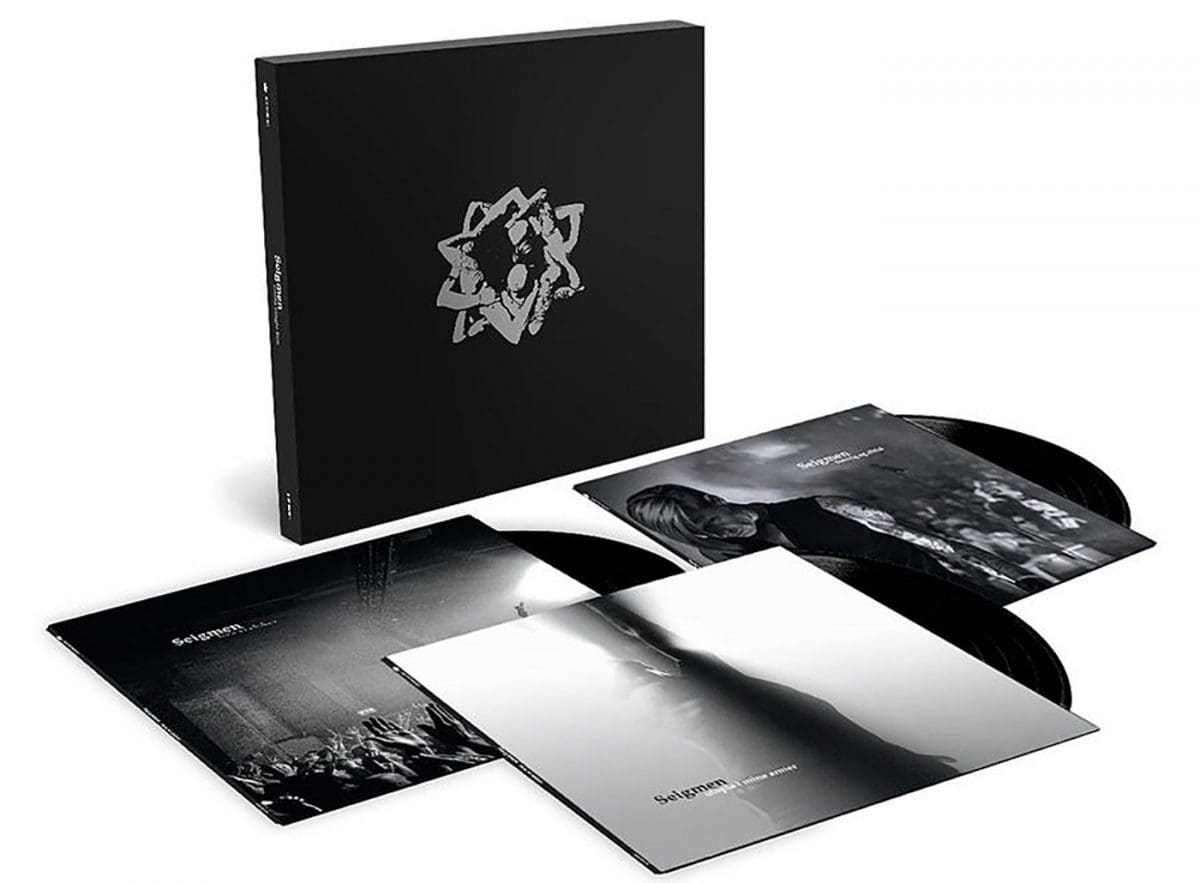 (By our Norwegian correspondent Jan Ronald Stange)
Christmas started early this year for fans of Seigmen, Zeromancer and Ljungblut, as Seigmen announced that they will release a triple 7″ vinyl box on December 16th, the same day as their concert at Støperiet in their hometown Tønsberg.
These are the singles from their latest album 'Enola' from 2015 and have previously only been released in non-physical formats. Each single comes with unreleased tracks a B-sides, consisting of unreleased material based on classic Seigmen songs, used as intro and intermezzos during the Enola tour.
The singles comes on individual 45´vinyl records, each one with a gatefold sleeve and packaged together in a heavy cardboard high quality box.
It's been in the making for a while, and in a comment Alex Møklebust explains the timing of the release:
– The box project got started about a year ago, but then got postponed for a while, and when it could coincide with our concert at Støperiet we felt that was a good time for this release. We wanted to release these singles as physical items, so it had to be 7 inch vinyl!
More info about the project in the video below!
Tracklist:
Single 1: Hva vi Elsker/Ameneon intro
Single 2: Utopia i mine armer/Simone intro
Single 3: Forevig og alltid/Ikon intermezzo
Limited to 500 units worldwide – get yours today at their shop!
See the 'Enola' 7″ single box announcement video w/Alex and Kim: