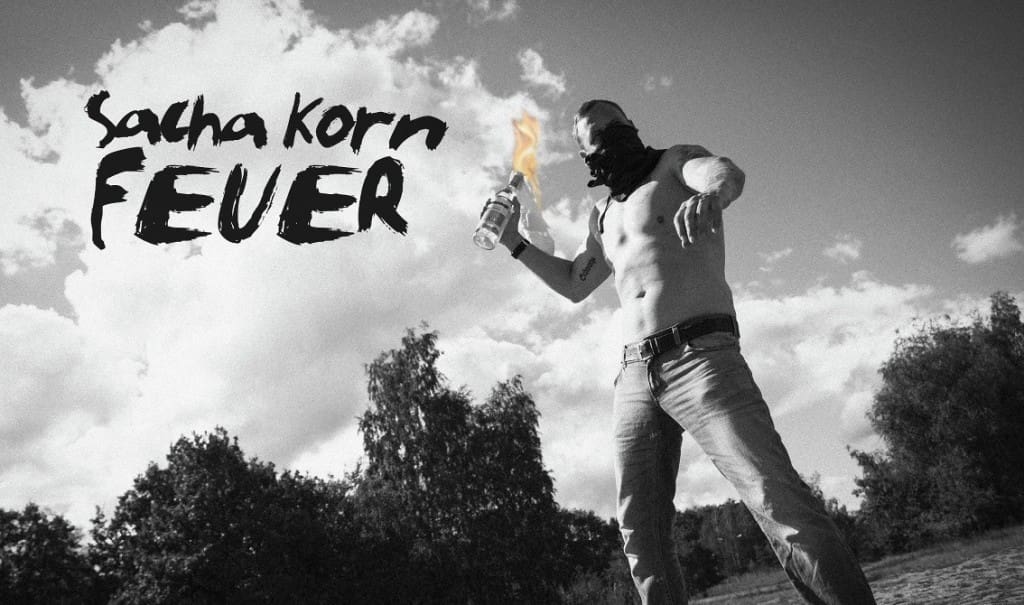 The controversial (he is actually quite a nice bloke) musician Sacha Korn will be playing Berlin on 12th December. Doors open at 8PM and the concert will start at 9PM. The ticket price is 15 Euro and you can order your tickets directly from promo@sachakorn.de . Dresden fans should put December 4th in their agenda.
The places where the concerts will be taking place are kept a secret for now, but those ordering tickets via promo@sachakorn.de will be informed on due time. On a side-note, the trouble some bands have to go through these days to prevent some Antifa demonstration or boycott is getting a bit ridiculous… live and let live!
Korn is at the moment finishing up a new album, "Feuer", which should be out in early January. More info as we get it, but Neue Deutsche Härte fans will be loving this!
Here's a video of Sacha Korn live, you'll be in for a good treat!