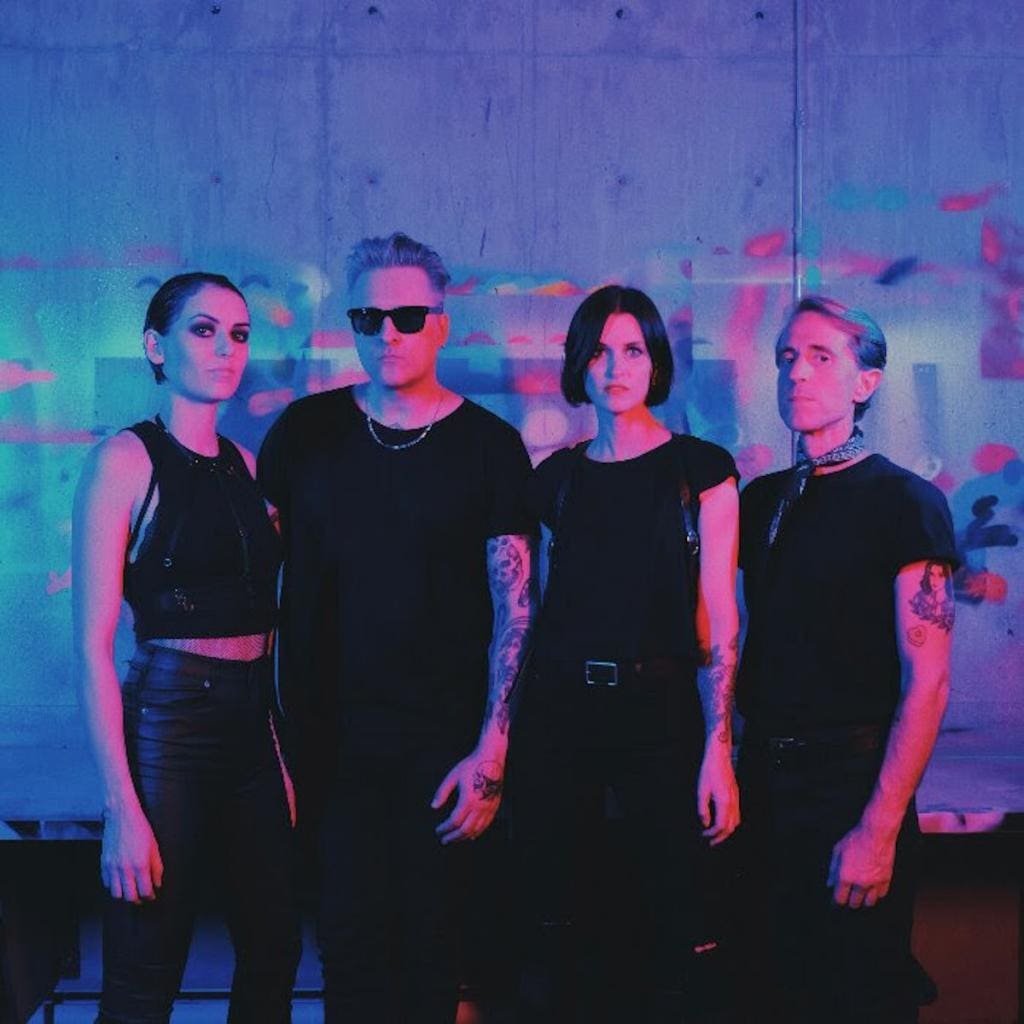 (Photo by Shannon Hemmett) Vancouver based post-punk act Actors returns with an all new 10-track album, "Acts of Worship", October 1st. The release is the follow-up to their 2018 album, "It Will Come to You".
"Acts of Worship" was produced by band founder Jason Corbett at his own Jacknife Studio in Vancouver.The album sees the debut of new bassist Kendall Wooding and thus joins the current lineup with synth player Shannon Hemmett and drummer Adam Fink.
Here's the band's latest music video for "Only Lonely".
Actors will be touring North America throughout the fall. Below are the tour dates.
Sep 9 – San Diego, CA @ Space BAR
Sep 11 – Phoenix, AZ @ Rebel Lounge
Sep 12 – Los Angeles @ Catch One Underground
Sep 13 – Oakland, CA @ Elbo Room
Sep 14 – Sacramento, CA @ The Starlet Room at Harlow's
Sep 15 – Portland, OR @ Star Theater
Sep 16 – Tacoma, WA @ Elks Temple Spanish Ballroom
Sep 17 – Seattle, WA @ Tractor
Sep 18 – Bellingham, WA @ The Shakedown
Sep 22 – Montreal, QC @ Le Ritz
Sep 23 – Toronto, ON @ Horseshoe
Sep 24 – Pittsburgh, PA @ Spirit Lodge
Sep 25 – Detroit, MI @ Small's
Sep 26 – Chicago, IL @ Cold Waves Festival
Sep 27 – Indianapolis, IN @ Black Circle Brewing
Sep 28 – Louisville, KY @ Art Sanctuary
Sep 29 – Cleveland, OH @ Mahall's
Sep 30 – Baltimore, MD @ Metro Gallery
Oct 1 – Philadelphia, PA @ Warehouse on Watts
Oct 2 – Brooklyn, NY @ Saint Vitus
Oct 3 – Washington, DC @ Pie Shop
Oct 4 – Richmond, VA @ Richmond Music Hal
Oct 5 – Raleigh, NC @ The Pour House Music Hall
Oct 6 – Asheville, NC @ The Odditorium
Oct 7 – Atlanta, GA @ 529
Oct 8 – Tampa, FL @ Absolution Fest
Oct 9 – Austin, TX @ Elysium
Nov 27 – Vancouver, BC @ Rickshaw Theatre
Dec 7 – San Antonio, TX @ Sam's
Dec 8 – Dallas, TX @ Dada
Dec 9 – Salt Lake City, UT @ Kilby
Dec 10 – Denver, CO @ HQ