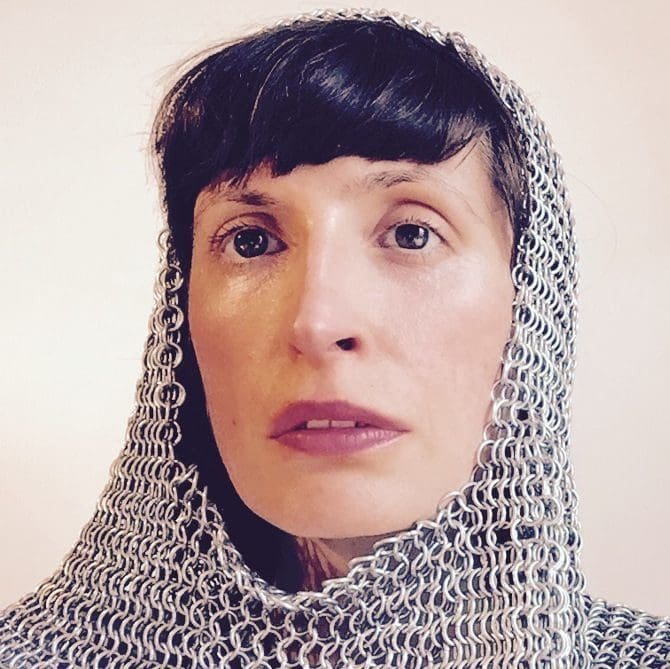 Out now is "Data Regina [Embodied]" by Olivia Louvel presenting a selection of live tracks taken from "Data Regina". "Data Regina" was centered around a tale of 16th century British history with Mary Queen of Scots, her poetry and her battles and was released in early 2017.
This new EP – running over 38 minutes – was compiled from 3 recordings in Bexhill (Outland, 13 June 2019), in London (Iklectik, 22 May 2019) and in Leeds (Synth Remix tour, 10 November 2018). To date, this set was last performed at the Chapter Arts Center in Cardiff, 6 March 2020.
About "Data Regina"
On "Data Regina" Louvel assembles a digital narrative through 17 electronic compositions (including a series of instrumentals) capturing different palettes, tones, playing with identity within the 'duality-duel' relationship of the two women, two queens and cousins, who were never to meet.
As well as the publication of a CD, the interactive digital work www.dataregina.com provides a further platform to showcase the 3D animations produced by young animator Antoine Kendall as well as curated historical references.
Composed and mixed by Louvel, the album also features Fiona Brice (Bella Union, John Grant….) on violin.