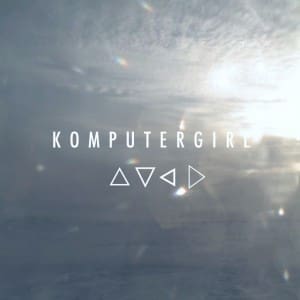 (By our Norwegian correspondent Jan Ronald Stange)
Kristin Sigvathsen, as her solo project Komputergirl, released her debut EP "Hyperborea" December 11th, launching it at her own combined birthday, launch party and debut concert in Oslo.
Since 2004, Komputergirl has explored ways to communicate her fascination with arctic landscapes, outdated technology and space, through sound. With the help of an eight track sequencer and old analogue synth samples, she has developed a distinct and chilly sound stretching from naiv and melancholic synthpop, to a more atmospheric and conceptual soundscape.
"Hyperborea" is an ice cold hommage to the Svalbard winter, the snow-covered Alps, Laika, the spacedog, and a mythical land beyond the North wind. It is also a declaration of love to Komputergirl´s most influential idols: Kraftwerk, Jean-Michel Jarre and Biosphere.
Earlier in 2015 Komputergirl signed to Sub Culture Records, which distributed the debut release of "Hyperborea" on several digital platforms. first on Bandcamp. The EP contains four original songs and four remixes, signed by Psykosister, Schnodig, Substaat and Kant Kino.
All songs by: Komputergirl / Kristin Sigvathsen
Produced by: Psykosister / Hanne Kristine Haugsand
Photo/MUA: Pernille Jensen
Costume/hair: Icy Dreads
Live video from the debut concert: