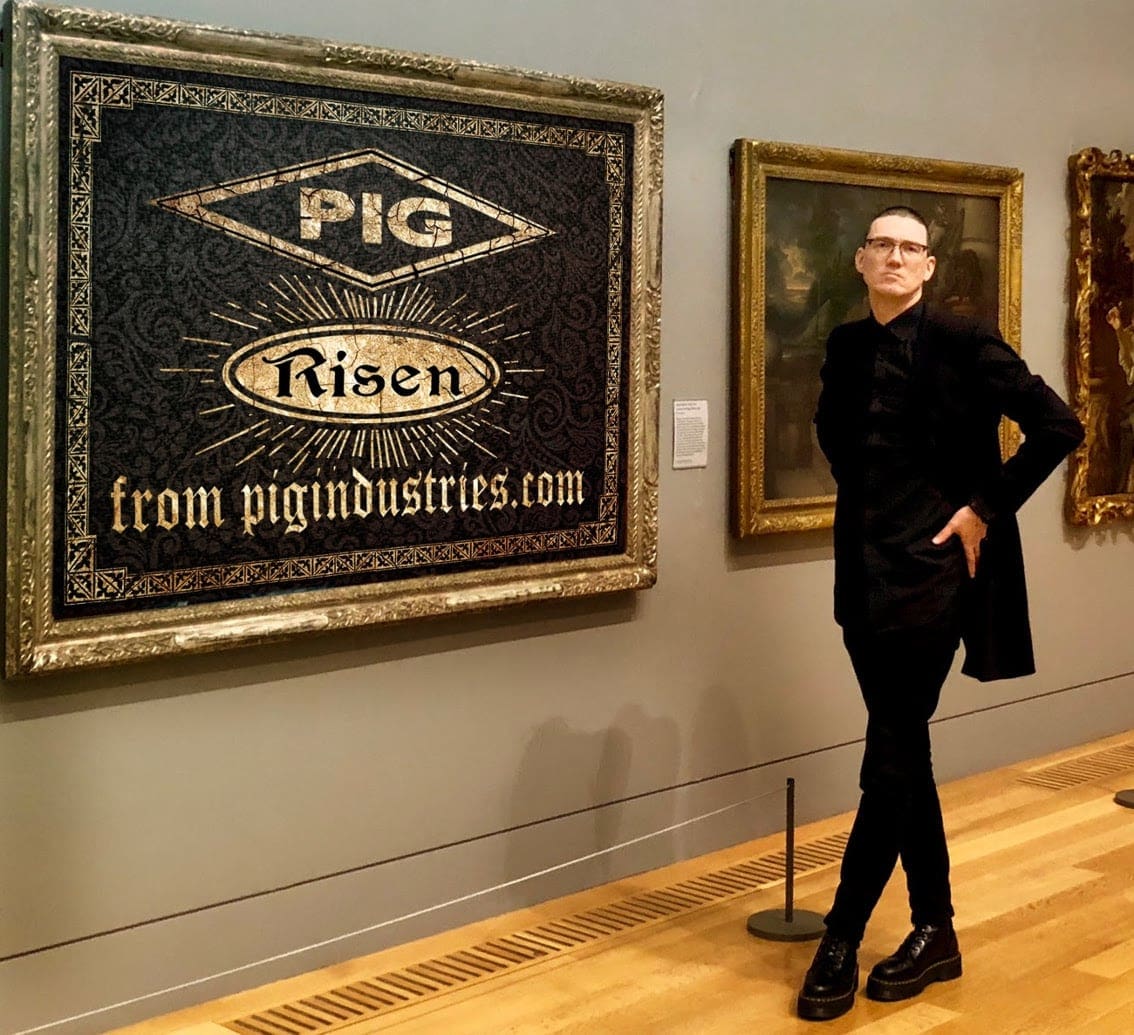 Out now is a brand new PIG video for the track "The Revelation". The video follows a recent promo clip for "The Chosen Few" and is once again directed by E Gabriel Edvy at Blackswitch Labs.
Both songs are included on "Risen", the new album by PIG. The new album is available here and counts 14 tracks including 5 remixes. More info on the new album can be found here.
In other news, a brand new single by the band will be released later in the summer. Further details to follow. PIG will be on tour in the US throughout September, including a dozen dates with Killing Joke. UK shows will be announced in due course.
But first the new video: