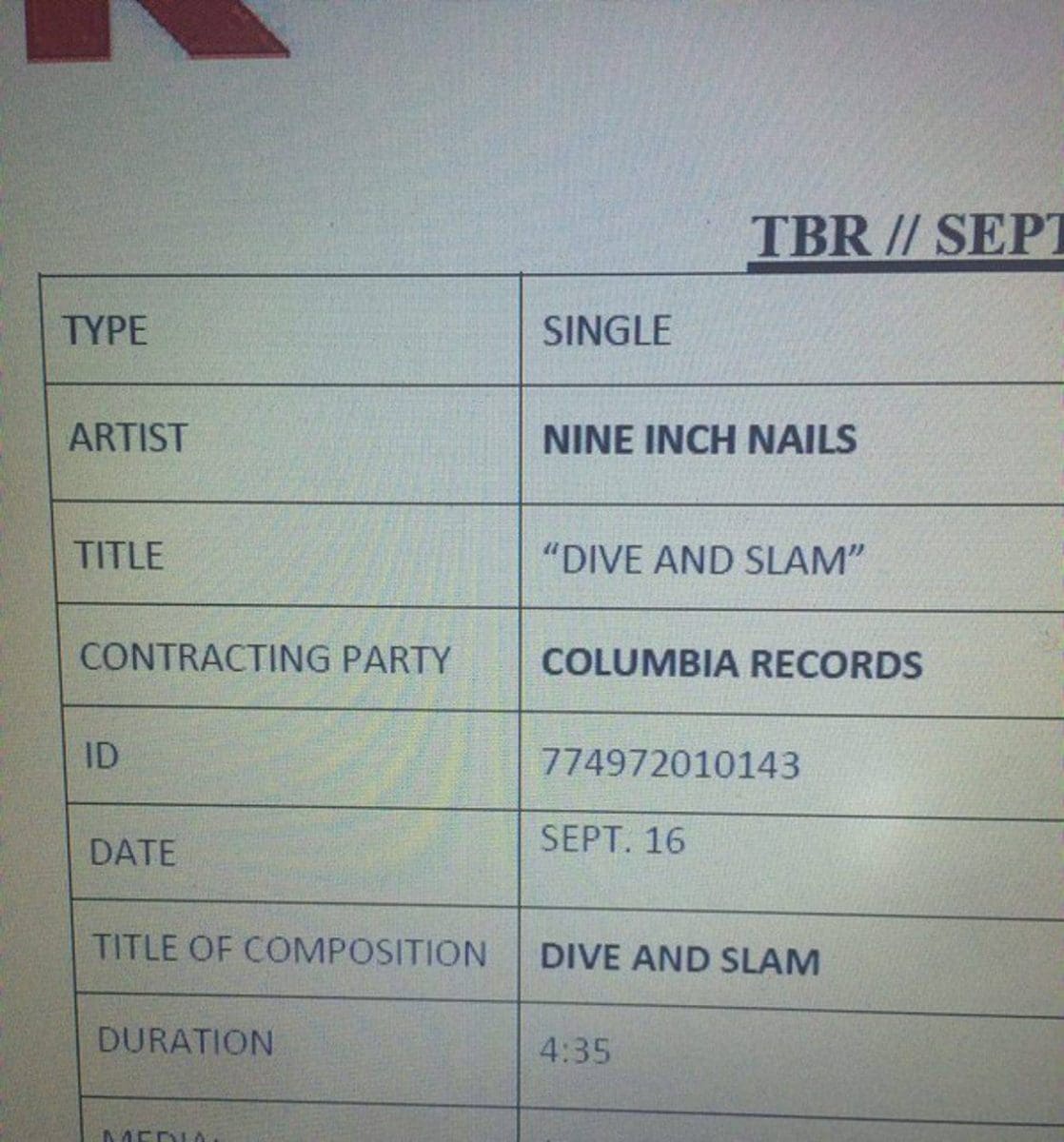 Nine Inch Nails fans are having an exciting time these days as a listing popped up on Discog claiming that a new Nine Inch Nails single is to be released on September 16.
According to the listing which was posted on the online music database Discogs the new single will be called "Dive And Slam" and should see a release through Columbia Records. The release corresponds with an earlier tweet from Trent Reznor saying that a "New NIN (is) coming in 2016. Other stuff, too." You can see the accompanying picture above.
It will be the band's first new material since the 2014 remix EP "Seed Eight".
However, in a tweet Trent Reznor has dismissed the news as being a hoax:
Trent Reznor desmintió la salida del single de NIN, "Dive and slam". pic.twitter.com/JYufbwVZMQ

— Christian Acosta (@AcostaMzk) August 4, 2016