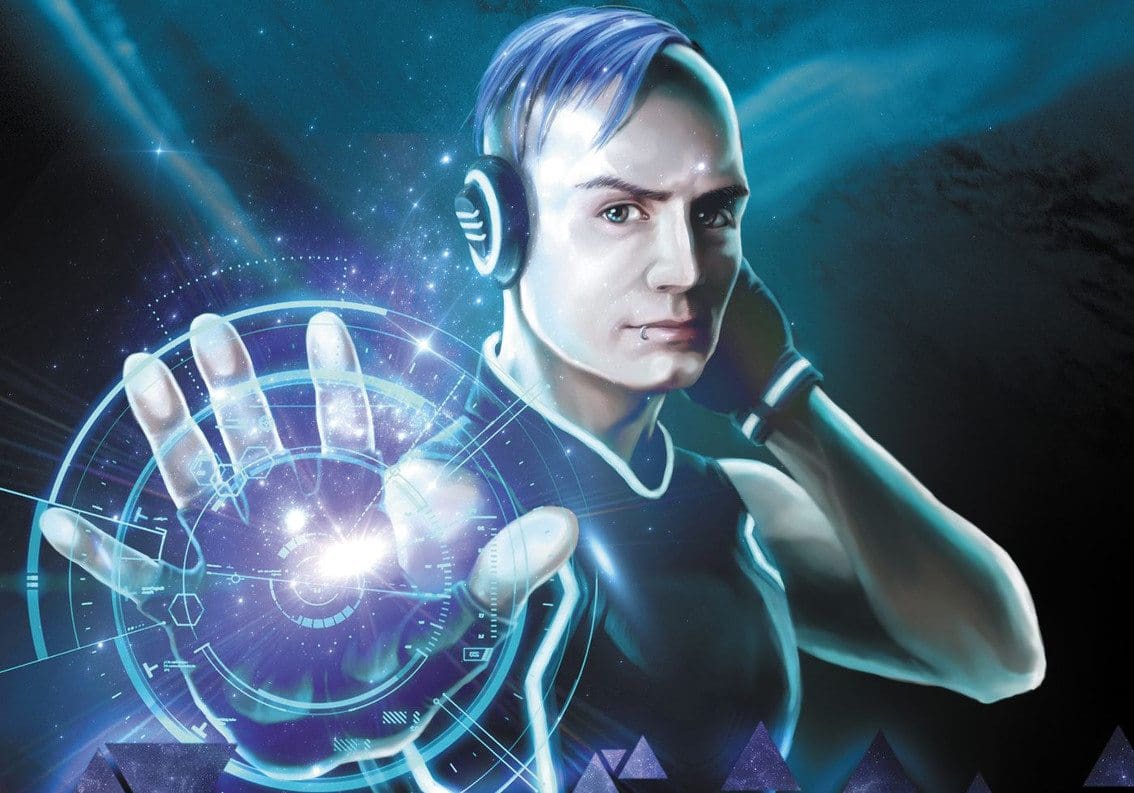 Out now via SkyQode (Bandcamp, iTunes, Spotify) is the 5-track EP "In the Voice of Others" by Kromak, a side-project of Markko B., who is better known as the mastermind behind C-Lekktor and Circuito Cerrado.
With Kromak, Marrko explores the vast territories of trance music. The EP follows up Kromak's excellent debut album "Trance It" which was released in October 2015. For the occasion Markko has teamed up with several vocalists. If you missed this album, you can get it via Bandcamp, iTunes or Spotify.
The EP contains an extra surprise for all Depeche Mode fans as Kromak offers a rendition of "Sister Of Night" in two different versions, one featuring Xavier Morales (Ruined Conflict) and the other a duo of Alexander Gladky (Unity One) and Suede Flores (Carved Souls).
Apart from that, there are two original tracks with the voices of Pao Manriquez (Dying 4 U) and Alla Reizenfeldt (Spread your wings) and a remix done by the Mexican DJ / producer DMT Berzerk. Like the debut album, "In the Voice of Others" was mastered by Jan L of X-Fusion Music Production.
The tracklist:
Sister Of Night (Feat. Ruined Conflict)
Dying 4 U (Feat. Pao Manriquez)
Spread Your Wings (Feat. Alla Reizenfeldt)
Sister Of Night (Feat. Unity One & Carved Souls) (Uplifting Version)
Dying 4 U (Feat. Pao Manriquez) (DMT Berzerk Remix)
Here is another preview: