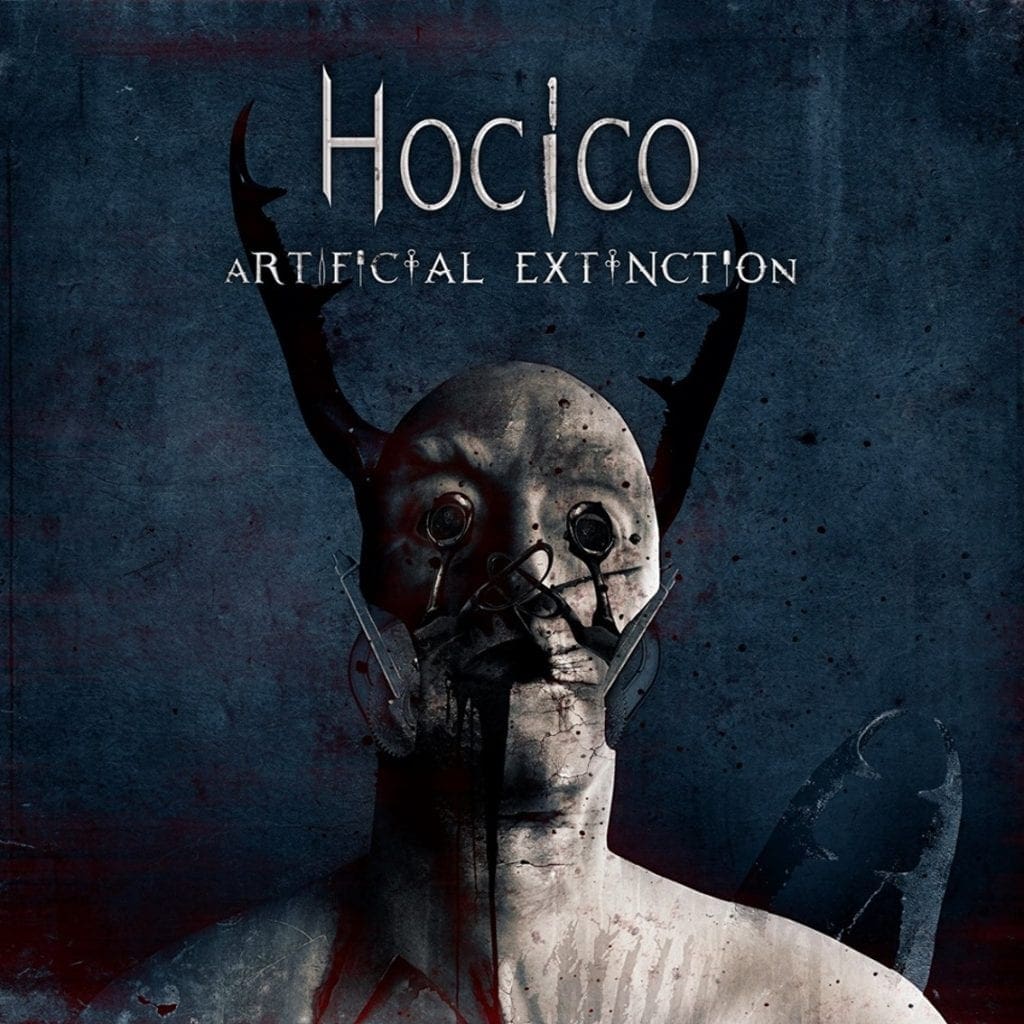 "Artificial Extinction" is the brand new album by the Mexican dark electro devils Hocico which will be released later in July.
The new Hocico album sees a release in 3 formats: 2LP, 2CD Box and a regular CD. The double vinyl edition comes in blue and silver and is limited to 500 copies
The deluxe boxset is limited to 1000 hand-numbered copies and includes an exclusive 10-tracks bonus CD with remixes and collaborations.
Tracks CD 2 (only available in the Boxset):
Damaged (remixed by Hallucinator)
Artificial Extinction (remixed by ErilaZ)
Cross the Line (remixed by Tragedy of Mine)
Dark Sunday (remixed by LUCKIID)
Cross The Line (remixed by Zardonic)
Dark Sunday (remixed by Poizon Party IV)
Shut Me Down! (remixed by Kreign)
Shut Me Down! (remixed by 89s†)
Palabras de Sangre (remixed by Nohycit)
Artificial Extinction (remixed by Static of Masses)