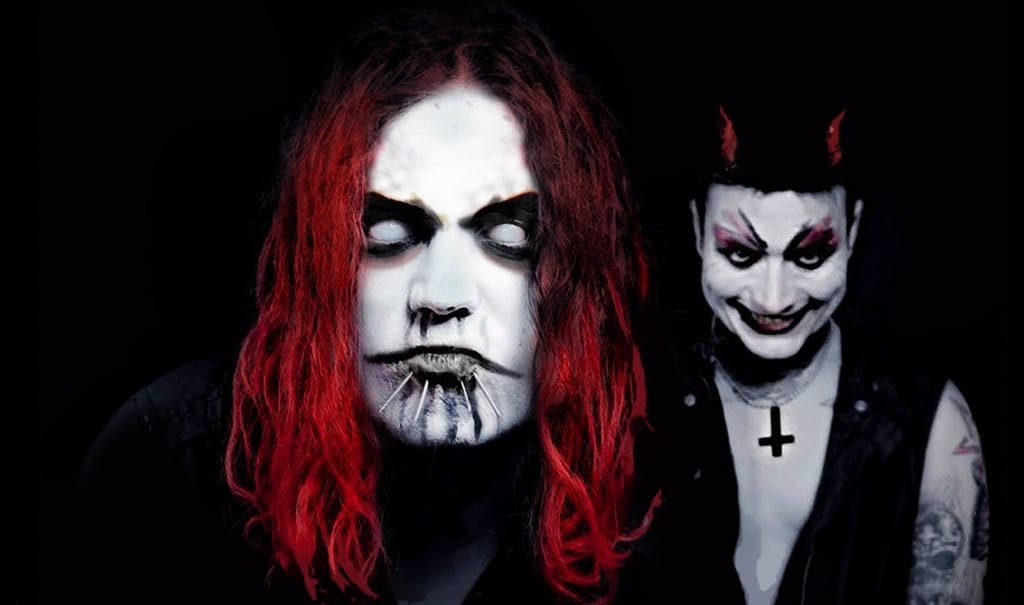 After 5 long years Alien Vampires have released the follow-up to their 2010 album "Harshlizer". "Drag You To Hell" is available now in a deluxe 2CD carton box limited edition, as a regular CD and as an extended deluxe download via Bandcamp and other platforms.
The 2CD boxset comes with some special Alien Vampires fan-goodies and an exclusive 16-track bonus disc including alternative versions of album songs and a few remixes, plus 6 versions of the non-album track "All The Fakes Must Die". The bonus disc is rounded up with the exclusive track "I Love Death More Than Life".
You can order the 2 physical formats (a 15-track CD and a 31-track 2CD boxset) via the Alfa Matrix webstore and the extended bonus download version via Bandcamp including the non-censored artwork cover (which got the boot from iTunes, Amazon etc for being too sexy).
On "Drag You To Hell" – which was mastered by Jan L (X-Music Production) – you'll get collaborations with legendary artists like Attila Csihar (vocalist of black metal act Mayhem and Sunn 0))) ), Sin Quirin (guitar player for Ministry), Nero Bellum (vocalist of US aggrotech band Psyclon Nine) and guitarist Charles Edward Alexander Hedger (Mayhem).
Know that Alfa Matrix is currently applying a 50% discount code for all orders on their Bandcamp page when you enter the discount coupon code alfamatrix50 during checkout. The code is valid until December 6th, so use it now before it's expired.
Available: