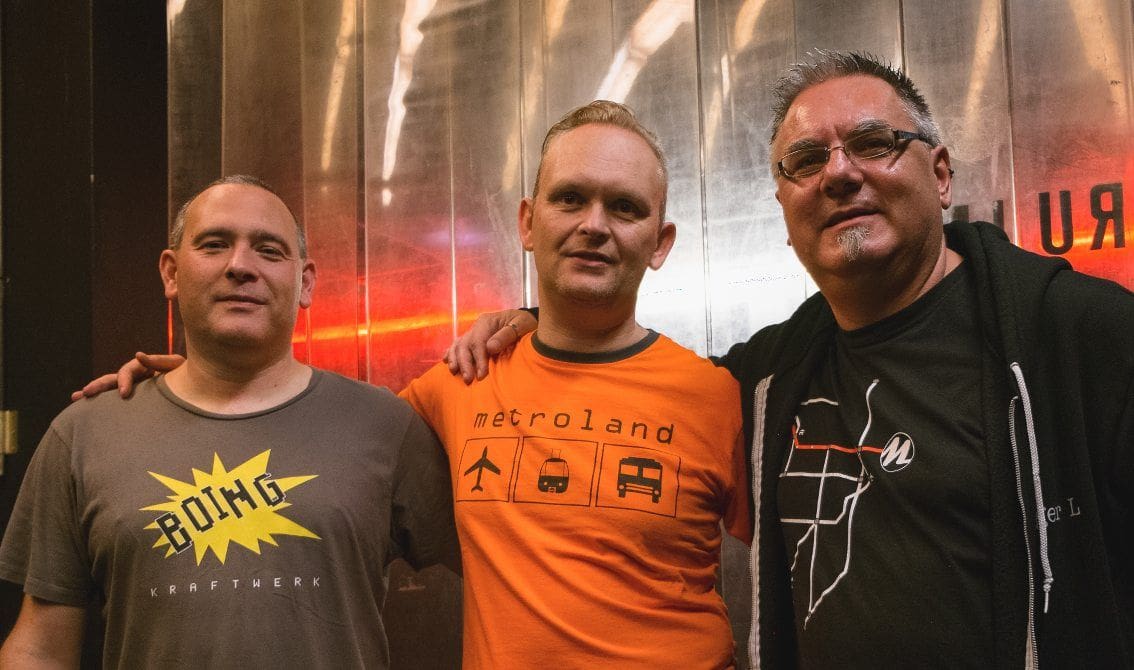 One of Belgium's most popular electronic music export product Metroland delivered a musical testimonial for their lost friend Louis Zachert (Passenger L – on the right on the photo above) by releasing their album "Things Will Never Sound The Same Again".
The songs on this album all relate to their friendship and whereas the first single "Under The Roof" was named after the recording studio where they spent loads of time together, their new single "Synthetic Sound" is about their common deep love for synthetic music and sound.
Metroland deliberately opted to remix all the versions themselves, "in order to contain the true spirit of their synthetic sound" so they say. The single (available here on Bandcamp) is also released in an alternative "remixes" version (which is available here on Bandcamp).
You can check out both releases below: