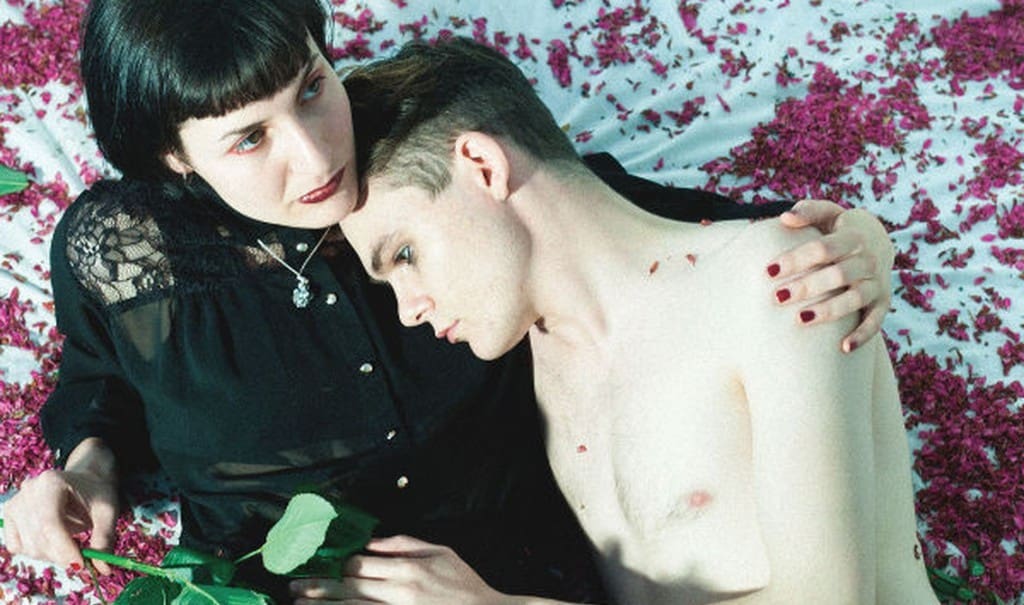 Out via Fabrika by mid-December is the much demanded vinyl re-release of the Lebanon Hanover album "Tomb For Two". Not surprising because the first vinyl editions in grey & black were sold out immediately after release in 2013.
The third edition of this classic album, the third full-length by Lebanon Hanover, comes with an innersleeve and a special granite grey coloured vinyl. It also includes a download link for the entire album. You can get your copy right here.
Lebanon Hanover is a post-punk duo based in Berlin, Germany and Newcastle, UK, and was founded in 2010 by Larissa Iceglass (guitar, vocals) and William Maybelline (bass, vocals).
Here's a video for "Tomb For Two" taken from the album.