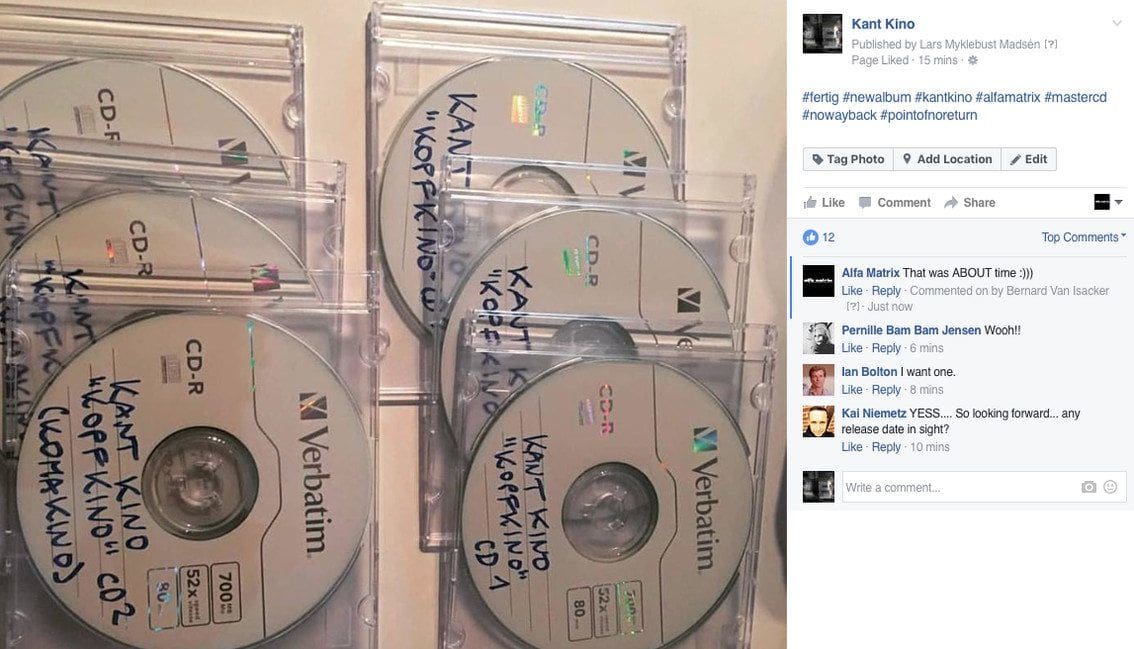 The Norwegian dark electro band Kant Kino has posted an image online earlier this morning featuring the master CDs for their new upcoming album. In the picture you see the masters for the album "KopfKino" (in 3-fold) plus the bonus CD "KomaKino" (also in 3-fold).
Earlier this Summer the band already confirmed they had finished the recordings of the songs to be included on the first disc, and as early as February of this year they also posted a first snippet online. But now they have also completed the (yet unknown) tracklist for the bonus disc which will include reworks, collaborations and a few remixes selected by the band themselves.
For now, enjoy the band's most recent album output, the 2013 LP "Father worked in industry", here in its deluxe edition version.