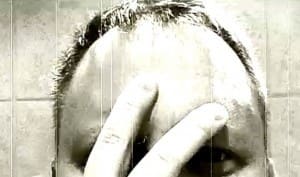 The 'Face The Beat' series has become a platform not only for young bands, but also for producers and engineers. Last time for example we invited Essence Of Mind's Erlend Eilertsen to carry out the mastering of "Face The Beat: Session 2". Today we can announce that Kant Kino's Kenneth Fredstie has accepted our invitation to handle the mastering for Side-Line's upcoming "Face The Beat: Session 3" free download compilation!
"Face The Beat: Session 3" is expected for release in December 2015. Submissions are accepted now, for more info on how to submit, check out this article.
Kant Kino themselves are currently working on a brand new album, the follow up to 2013's "Father Worked In Industry".