Exclusive Skold interview on new 'The Undoing' album: 'At some point you have to let go, and laugh at it, what are you gonna do?'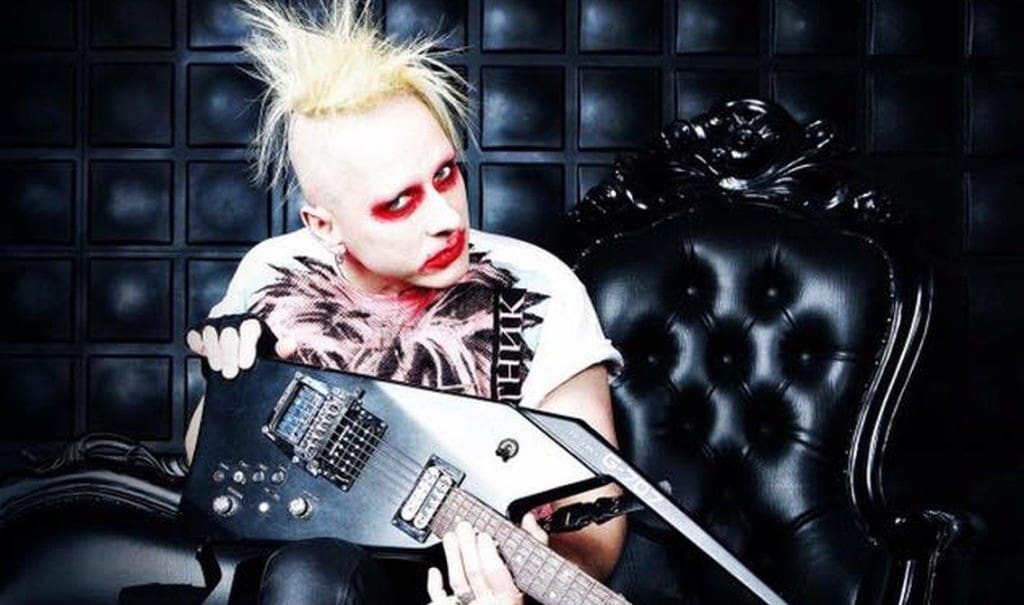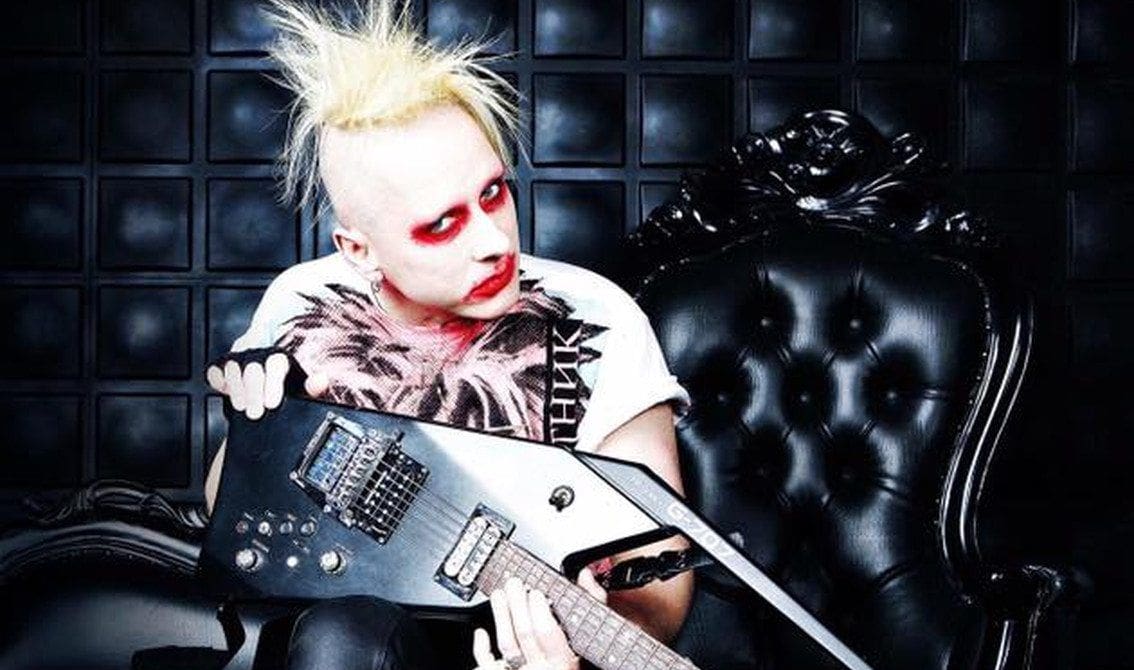 If it were up to Tim Sköld, you would have seen his new Skold album "The Undoing" released a while back already, but that fell apart when self-releasing didn't work out. Our correspondent Evan South went talking with Tim, the Swedish multi-instrumentalist who, in addition to producing solo work, has also collaborated with multiple musical groups including Shotgun Messiah, KMFDM, Marilyn Manson and Motionless in White. It turned out to be a very interesting talk and probably the most complete interview ever done with the musician.
For easier lecture, we have spread it over 3 pages.
You can order "The Undoing" right here, it ships immediately!
SL: The new album "The Undoing" is already technically 2 years old. What was the reason for the delay? Were you trying to do a self-release and it fell apart?
Skold: Yeah, that's what I did. I listened to some people that had some advice, and as we pursued those avenues I came to realize that it was not the way I wanted to go, and many moons later I am very fortunate and happy to be back with Metropolis. The 2 year thing, and I understand that, especially to young people, seems like a very long time, and it can be. I made records for a few different scenarios and setups, and working with major labels, there is no way you deliver a record and it's going to come out within 6 or 9 months, that's a minimum setup time for any of those labels. So it's not unusual at all for them to take a year, or a year and a half, maybe 2 years, it's not really that strange. Today, with the internet, it seems bizarre, but it's kind of cool, too. At some point I decided this record was done and I've been hanging on to that ever since. It would have been really easy to start poking around, do little tweaks. As time goes along you hear things differently and you figure out different ways to do things but I swore a sacred oath to myself not to do so. The problem with the rabbit hole, once you start doing that, it will never be done again, and you have a Chinese Democracy scenario. I'm kind of proud of that.
SL: You were disciplined enough to not touch the record and leave it alone for the most part?
Skold: Disciplined or pig-headed? There's a fine line. I was doing other music and working on other things, Motionless in White being one of those things. To me, the piece, it's like a painting, it's dried, it's cured, why should I mess with it? I went back with an inner dialogue debating this a few times, but I decided just to stick to it.
SL: In that time frame, were you able to start on another album?
Skold: No. I was able to work on other music and in other concepts and different formats. I've been more or less writing, but I haven't started work on a follow up or sequel. This record feels very pivotal for me on a personal level, whether this is something I should really be doing. It sounds funny, but I'm pretty serious. I'm not necessarily a youngster. I've done it a few times, the weird part about it is it's still magic to me, it's still really cool, I really like making and working with music. I understand that's just fantastic, it's a blessing! It's all of those; I don't even have words for it. To still be able to do that, and I think that's because I try to treat the whole process with the respect to make it special and keep it special and not go down certain roads that are quick and easy and streamlined and sold or presented to you. I try to avoid all that stuff and go my own little side path down the maze.
SL: All of a sudden with this album you have a tour. How did you come to the conclusion that not only were you going to put this album out but you were going to tour with this?
Skold: I started toying with the idea, and thinking that this actually could translate… I even did so previously with the Anomie album in 2010, thinking that the music I make should work in a live setting. The music I make as Skold should work, at least theoretically in a live setting, and I've messed around, I've been with people in rehearsal rooms trying out things, and when it really came together was with Tiffany Lowe and Eli James. And we said "We're going to have to do this!" Do I, at my age, a man of my stature… I'm not here to compete with 21 year olds, I can't do that, I'm not going to pretend that I can either, I do something else, and I have a bunch of catalog that I hope a bunch of people might want to hear presented again and in a different way but still true to the originals. I have a curious little set I hope people will get off on and I have fun playing the music, and that's what it comes down to at the end of the whole debate and analytic dissection of the proposal… It is fun to play music!
SL: You mentioned wanting to tour for Anomie, but you did not actually tour for that album, correct?
Skold: Correct.
SL: I had read a lot of interviews around that time that you were really excited to tour. Was it just not the right time, the right album, the right lineup?
Skold: Yeah, not the right people.
SL: That's a big reason.
Skold: And I know I take ridiculous liberties with these things. I'm in a luxurious position when I can do that. I mean who the fuck can entertain the notion of sitting on a record for two years? So I'm going to do that. It's not a guilt thing, I owe that to having been given that success, I kind of owe it to the art itself, to treat it with that respect. That it was enough to turn my back on it, and sell-out, so to speak.
SL: How did you come to work with Tiffany Lowe (keyboards) and Eli James (drums)?
Skold: I knew Tiffany socially for some time, we were introduced by mutual friends, and we started talking about it. She provided a lot of fuel for that fire, spurring me on and bringing an enthusiasm. Together we started looking for drummers, and I think she came up with Eli. She told me to check him out. We talked to a few different drummers, then we talked to Eli, and then we stopped talking to other drummers. I make it sound like it's all complicated and convoluted, and some of it is, at the same time it's really not. I'm fairly pure when it comes to that stuff. Some people you want to work with and some people you don't.
SL: How did you determine the band was going to be 3 people, and not your typical 4 or 5?
Skold: I really like to play guitar, and I really like to try to sing… I have a hard time calling myself a singer. I've worked with Peter Murphy, what gives me the fucking right to say I'm a singer? I wanted to see if I could do that, if I could play and sing at the same time. And going back to the competing with the 21 year olds, doing things in a different way, what do I have to offer in this big picture? What could I possibly be bringing to the table? And maybe that is some of the chops that you've earned over a longer period of time… It also makes the song sound a little different then if you sit down and just play the guitar take, and get that done, and then you stand over there and record the vocal, sometimes it's a little disconnected, sometimes the disconnection is a really good thing, but sometimes it's rad to have it feel like it's connected. There are some fantastic people that have done that stuff very, very well in the past. Jimi Hendrix hated singing, but can you fathom Jimi recording without singing? Sometimes things make sense even though you can't justify them on a technical level. So that's my excuse, Jimi fuckin' Hendrix!
Since you're here …
… we have a small favour to ask. More people are reading Side-Line Magazine than ever but advertising revenues across the media are falling fast. Unlike many news organisations, we haven't put up a paywall – we want to keep our journalism as open as we can - and we refuse to add annoying advertising. So you can see why we need to ask for your help.
Side-Line's independent journalism takes a lot of time, money and hard work to produce. But we do it because we want to push the artists we like and who are equally fighting to survive.
If everyone who reads our reporting, who likes it, helps fund it, our future would be much more secure. For as little as 5 US$, you can support Side-Line Magazine – and it only takes a minute. Thank you.
The donations are safely powered by Paypal.