Exclusive Skold interview on new 'The Undoing' album: 'At some point you have to let go, and laugh at it, what are you gonna do?'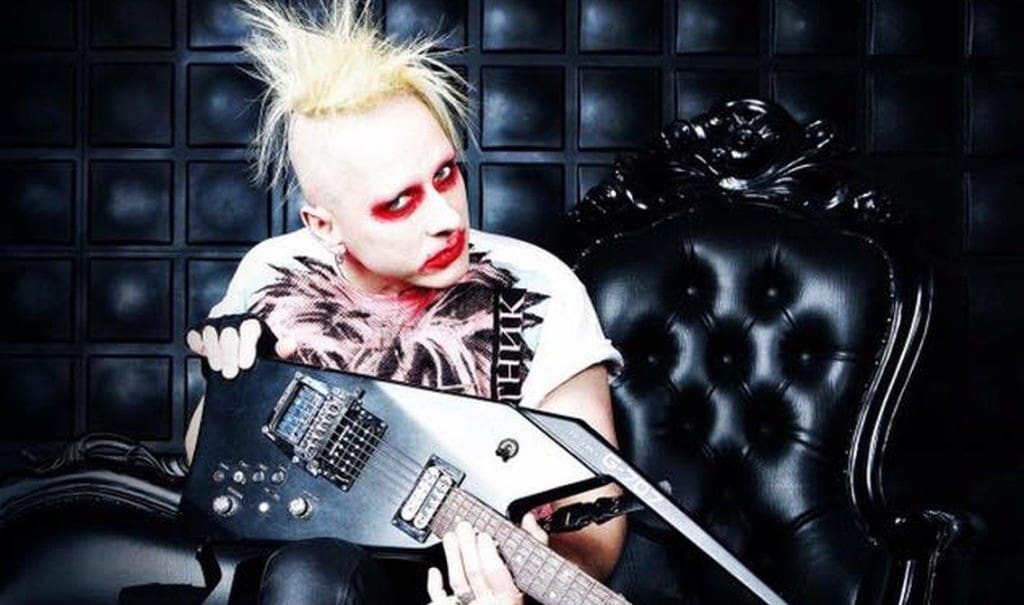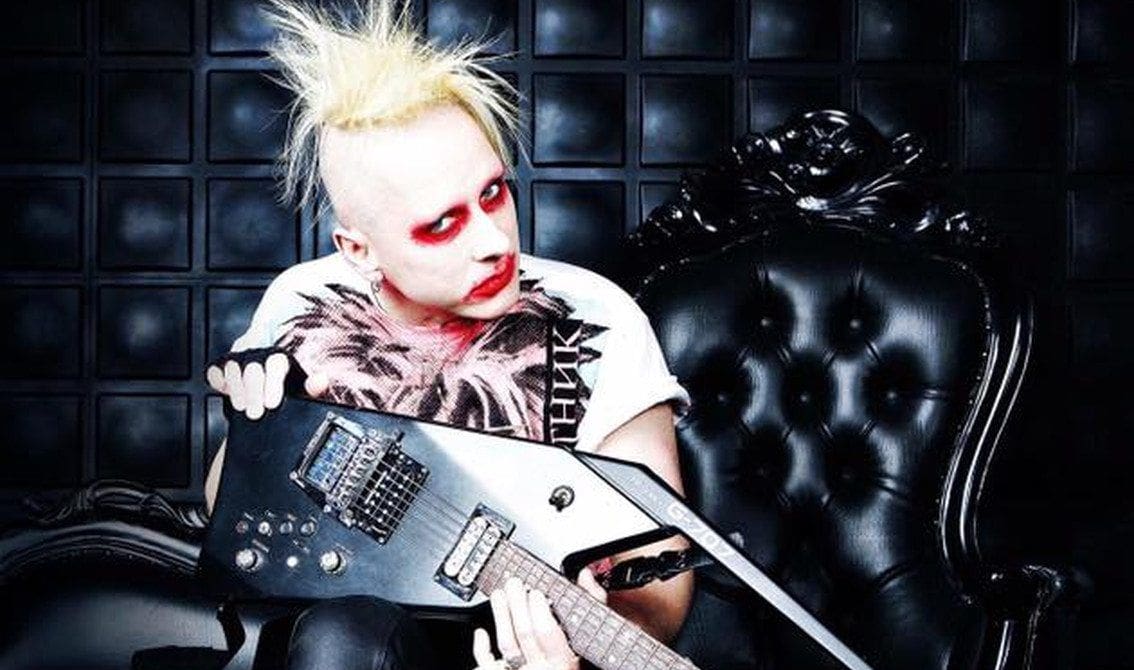 SL: I think there would still be a demand for that third Shotgun Messiah album "Violent New Breed" if it was remastered, reissued. To this day it's still ahead of its time, very influential!
Skold: To pull that catalog from the deep, deep vaults of the people that own that seems just incredibly impossible.
SL: That's unfortunate.
Skold: Yes and no. As much as I appreciate what we might have done, and what that led to back in the day… Sometimes people like to show me old pictures and expect me to cringe, and to some extent I do, but one thing led to another, and if it wasn't for some of those photos I wouldn't be here right now today, I wouldn't be able to have done a lot of the things I've done. All that shit goes hand in hand and you can't really pick and choose that. If you're not making a few mistakes every now and then you're not really pushing any boundaries or envelopes or trying to do anything different, you're just playing it safe and that's fucking boring!
SL: What is it about Sweden that they consistently put out some of the most incredible music?
Skold: I think ABBA broke the dam! And from that it just inflated the ego and self-esteem of the average Swedish musician and for some reason there were 8 million people who thought they could do no wrong and they just went full on with no holds barred and they did some really cool shit! Now, they've done some really fucking awful shit too, it's just in the mind of the Swede. Because you have that mental situation, it puts you in a different seat where you might go further and try a little harder.
SL: The ABBA effect. Is there something in the water?
Skold: It's an old Viking curse… I don't know!
SL: Another recent project, Doctor Midnight & the Mercy Cult was a very straightforward rock/metal project…
Skold: Yeah, it's funny, that record got a couple reviews that said it had an industrial sound to it, and I thought "What fucking record are you listening to?" I think it's just my name on there made people listen to it a certain way, and I might have been to some extent a blessing and a curse for that band because I provided a curious angle and a nice fuel for those Norwegian guys to do music in another realm. It's metal, but it's metal with a very melodic singer and a really unique approach, it was an interesting super fun project to make, and people didn't get into it at all. On a personal level as a musician, producer, writer, any of those things, I even did the artwork. To me that all makes perfect sense, and I'm still super proud of what I did.
SL: I had to give props to the guitarist from Doctor Midnight & the Mercy Cult, Anders Odden (Apoptygma Berzerk, Magenta)!
Skold: Yeah!
SL: I've been listening to him for a long time with his Magenta project, which I think is a severely underrated project.
Skold: She (Vilde) has a great voice and together they make a really nice team.
SL: It's another band that I think if they had been in the right place at the right time…
Skold: It's tricky stuff… But Norwegians are a little bit like Swedes that way, there are some really talented motherfuckers!
SL: Talking about being in the right place at the right time Tim, your observations over the years in the music industry, how much does that play a factor? Regardless of how good you are…
Skold: That still matters, but it's still not fair, because there's a very large amount of super talented people doing incredible shit that just falls by the wayside for several different reasons. It's not fair to say that (right place, right time)… It's an important factor, and to some extent a determining factor, but it's not the only factor, there's more to that than just the right place at the right time.
SL: I wanted to touch on a question you're asked all the time, about the so called "Dead God" EP, which I've re-named as the "Beating a Dead Horse" EP because it has been asked so many times. It was supposed to be part of what was going to be the "Disrupting the Orderly Routine of the Institution" album…
Skold: It got a ridiculous amount of downloads, and it was never released. It was a leak. It was material I was working on, I made about 6 cd dupes, and I handed them to trusted friends in the industry who I thought I could rely on to keep it to themselves, and maybe give me feedback, point me in the right direction, connect the dots, all that stuff. None of that happened, but it found its way on the internet. For me to try to sell that to a record company, or promote that in a sales world is completely impossible because it was already free for everyone, so I was forced to abandon the project.
SL: Was it a full album that was sent out and only 6 tracks were leaked? Were there only 6 tracks?
Skold: There were a couple different versions; there were some people I trusted more than others. I was going to watermark them, back then there was no proper way to watermark them like there is these days. I was messing around with super low and high frequencies and doing a very rudimentary barcode type system that I could see on a computer display but wouldn't affect your speakers or ears. But it was pretty cumbersome in its implementation, so I did not pursue that. I still to this day do not know what copy actually leaked!
SL: But one person ruined it for everybody…
Skold: As doom and gloomy as that might be, at some point you have to let go, and laugh at it, what are you gonna do? It got out, it got away, it's the one that got away! Move on!
SL: Just my personal opinion, but it's been so long now, I think if those tracks were remastered, or remixed and re-released, your fans would buy it! There are still possibilities…
Skold: Thank you, and I appreciate that as a positive criticism, but you don't know that you're dealing with a temperamental motherfucker who long ago deleted all that shit. There's no way to remaster or fix those files. That hard drives been shot repeatedly with a high caliber rifle! I went looking for those files; I go looking for those files every so many years, like "Maybe they're in that box", and I'm talking about boxes of floppies, but no. I think they're a moment lost in time.
SL: Lastly, back to the current tour, it's about 3 weeks long. Is this a way to "test the waters" so to speak, and if all goes well you'll be looking to do a bigger tour later?
Skold: To be brutally honest, which is something that's kind of rare these days, I don't have a "name" to sell tickets and put people into concert venues. I have a track record in the studio; I have a track record in a few outfits that can do this. I, by myself, have no track record to do this. So when I talk to promoters or bookers or all the people involved in this scenario, they ask me "So what do you normally do?" And I have no answer. "Well, what did you do last year?" And I have no answer. "Well, what did you do back in the day?" And I have no answer! Because you never really existed (solo), right? So this is not a repeat of something, but it's definitely testing the water, and yeah, if people don't come out and see this, if this run is not successful… Let's phrase it the other way. I'm hoping this run is really successful so we'll go on and book more dates and do more touring. See, I'm learning to be more positive in my outlook!
Since you're here …
… we have a small favour to ask. More people are reading Side-Line Magazine than ever but advertising revenues across the media are falling fast. Unlike many news organisations, we haven't put up a paywall – we want to keep our journalism as open as we can - and we refuse to add annoying advertising. So you can see why we need to ask for your help.
Side-Line's independent journalism takes a lot of time, money and hard work to produce. But we do it because we want to push the artists we like and who are equally fighting to survive.
If everyone who reads our reporting, who likes it, helps fund it, our future would be much more secure. For as little as 5 US$, you can support Side-Line Magazine – and it only takes a minute. Thank you.
The donations are safely powered by Paypal.