Exclusive Skold interview on new 'The Undoing' album: 'At some point you have to let go, and laugh at it, what are you gonna do?'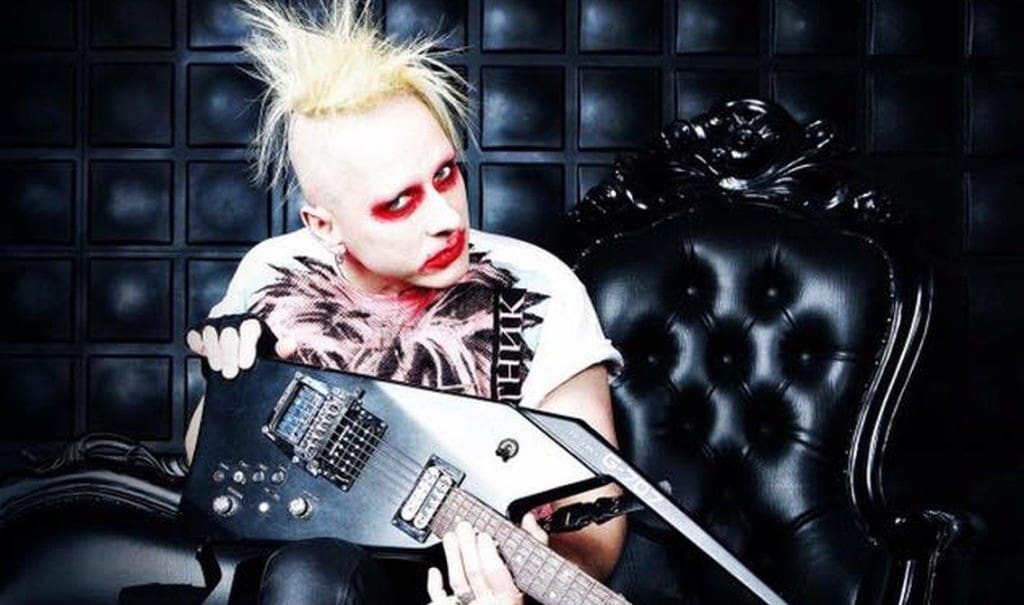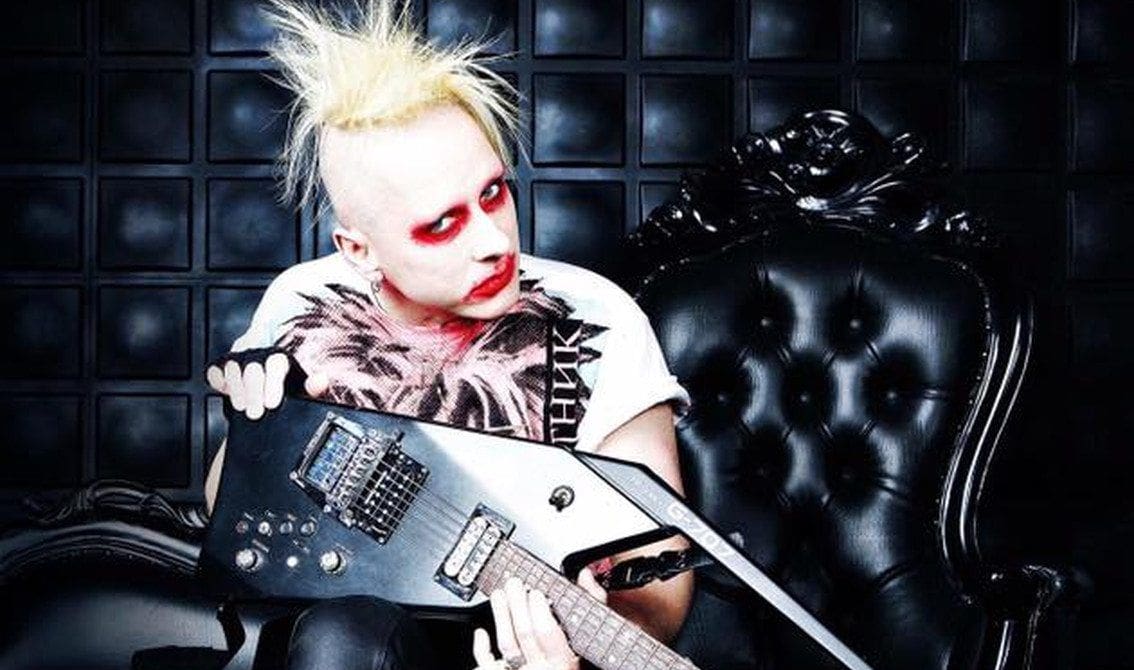 SL: You talk about competing with 21 year olds, but flipping that around; Don't 21 year olds think the same thing? "How are we going to compete with Tim Skold? Look at his credentials!"
Skold: I didn't say it was a fair fight! If you show up to a fair fight you didn't bring enough shit!
SL: Continuing with the tour and you singing and playing, how is it different when you are at the forefront of the attention compared to when you're part of a group?
Skold: I'm not sure how to answer that. I think I just focus on the task at hand, so to speak. That dimension of it kind of fades away and becomes non-important. When I'm playing a song, I'm not really thinking about how that person over there is interpreting the song; I'm just playing the song. I don't have time to take it to that level of analysis. My approach stays the same; I try to do it as well as I can. And I dedicate myself fiercely.
SL: Something you mentioned before our interview, and I have to follow up on this because you brought it up, what was this incident with you and Sascha (KMFDM) being escorted out of the TVT building?
Skold: It was just vicarious; Sascha's had some issues with that record company over time. By now, me and Sascha had been working for some time and we were in New York and we went down to TVT and within mere minutes of our meeting escorted (out), friendly but briskly, by security. You know you're leaving and your feet aren't touching the ground anymore? No, it really wasn't that much of an altercation. It was peculiar. It wasn't about anything besides the beef between Sascha and Gottlieb. I was really just the third wheel.
SL: Back to the current album "The Undoing", are there any plans for any singles, EP's or remixes?
Skold: We haven't talked about anything. I said that I should tour for this, and they said "Fuck yeah, do that!" and that's really all I've been concerned with for now. I haven't thought much about it, really. We're leaning in hard trying to put a cool set together and there's a plethora of material, but there's also songs I don't think I do well, and I've been trying to give a lot of material a fair shake, but you come to a point where you decide that this not a song we're going to play and you have to nix it, and then you look at what else should we play, so that process becomes arduous.
SL: What do people have to look forward to on this tour as far as your set list? Any surprises?
Skold: I think a lot of people who are going to show up, hopefully, to see this are somewhat familiar with my catalog, so I don't know if they will be all that surprised. But maybe some of that stuff will still be surprising; it's surprising to me actually! It might be surprising. It's weird, there's songs I wanted to play and I thought should translate well, but when we were playing them, we don't do them the way I wanted to do them. Then there were songs I tried almost like a joke, "let's try this and see what happens" and it came across quite well, so we pursued those.
SL: Going back again, with your KMFDM vs. Skold album, I found it interesting with the notable absence of guitars. Your thoughts on that?
Skold: It was very much a conscious decision, up front, and it was part of the agreement of making the record, and it was my request that we don't put any guitars on it, make it purely, strictly an electronic record. I think at least in part was I came fairly recently off of a guitar playing gig. So I was… I don't know if I was overplaying guitar, I was very enthusiastic about working on all electronic. Its super cool to be able play both sides of the fence, and to be able go back and forth. And it goes in cycles, I'll be really into guitar stuff for a while, and then 6 months later I'm all into electronics. I don't think about it, I just let it happen. And Sascha was willing to do that. However, there is guitar on that record. There's some sneaky guitar on "Alkohol" I think.
SL: There were a couple tracks where you hear something and you think you're crazy, "That could be guitar, but…"
Skold: It is. I grew up on the new wave of British heavy metal, to a large extent. I think it was Iron Maiden had a disclaimer on their records that said "Absolutely no synthesizers were used in the recording of this album." And it came from back in the day; there'd be a bit of a pop-synth vs metal and guitar scenarios, so you couldn't be into both. And as a youth I was fairly one sided, and there was a lot of music I missed out on that I've been lucky enough to experience later on in life, but if you would told a 16 year old me that Human League had cool songs I would have slapped you silly! Your ears aren't necessarily ready for everything all the time, so there's a time and a place for everything, and at that point I wanted to make a record that was purely electronic and Sascha was willing to go down that road.
SL: Did that allow you guys to experiment since you knew you were doing 100% electronic?
Skold: Yes. But it's also a bit of a challenge. I'm not giving away any secrets here, but a lot of industrial bands use guitars as a fall back safety net type of thing that saves the day and it's fairly generic in its approach. That doesn't make it bad, but it also makes it something that sometimes you should try to avoid, those standardized pitfalls. Try to do something a little different!
SL: Shifting back again, do you own the rights to the Shotgun Messiah catalog?
Skold: Nope. I have inquired about "acquiring" said catalog, which seems like an incredibly daunting task. So unless you know someone who knows someone, and I'm talking about lawyers, than you're pretty much shit out of luck.
SL: Damn!
Skold: It's just buried so deep into the catalog vault that it isn't worth anything by itself, it's worth something packaged with hundreds and thousands of other recordings.
Since you're here …
… we have a small favour to ask. More people are reading Side-Line Magazine than ever but advertising revenues across the media are falling fast. Unlike many news organisations, we haven't put up a paywall – we want to keep our journalism as open as we can - and we refuse to add annoying advertising. So you can see why we need to ask for your help.
Side-Line's independent journalism takes a lot of time, money and hard work to produce. But we do it because we want to push the artists we like and who are equally fighting to survive.
If everyone who reads our reporting, who likes it, helps fund it, our future would be much more secure. For as little as 5 US$, you can support Side-Line Magazine – and it only takes a minute. Thank you.
The donations are safely powered by Paypal.