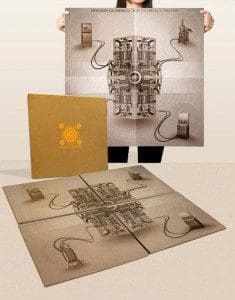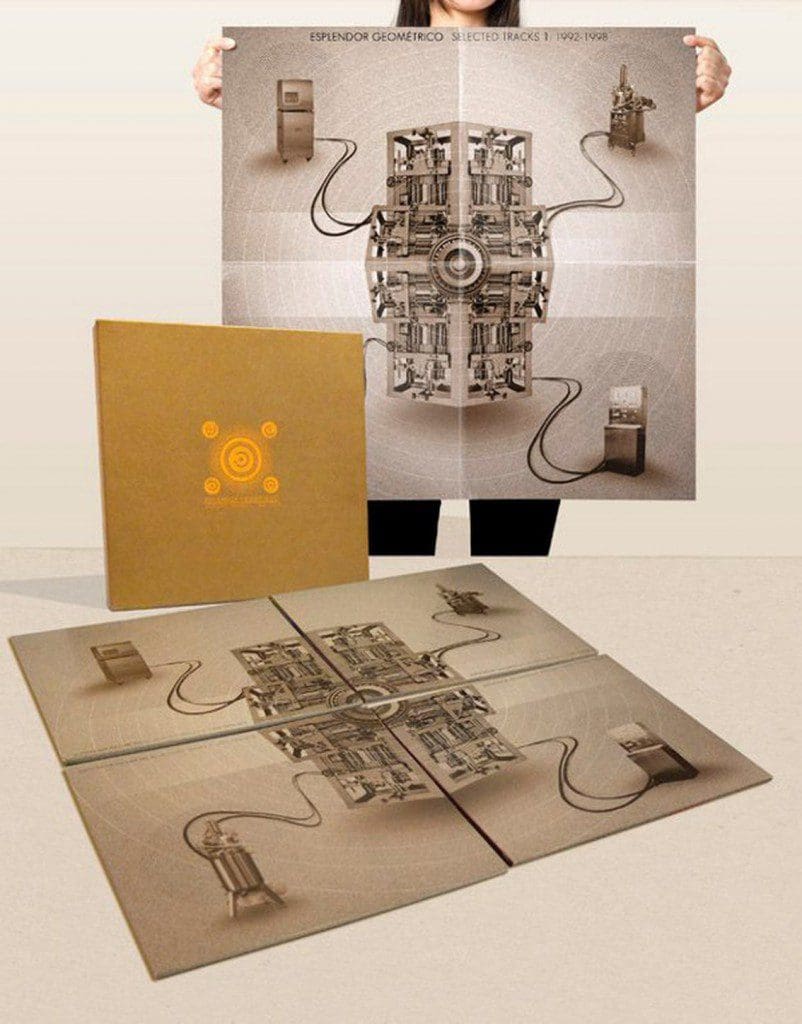 Early November you can expect a 4LP boxset from Esplendor Geométrico titled "Selected Tracks 1: 1992-1998" (pre-orders available here). This limited and numbered edition of 700 copies is celebrating Esplendor Geométrico's 35th anniversary. The band, formed in Madrid in 1980, quickly became one of the most influential pioneers of industrial music.
The 4 LPs come packaged inside a deluxe box, including a poster and have been individually screen printed using a metallic copper ink. The 4 covers, when put together, make up one image. The LPs feature a selection of tracks recorded between 1992 and 1998, a period during which the Esplendor Geométrico sound evolved thanks to the digital synthesisers available at the time.
The tracks were originally released only on the CDs "Control Remoto 1.0", "Veritatis Splendor", "Balearic Rhythms", "Tokyo sin fin" (released only in Japan) and the "30 km de radio" EP. However, for this release all tracks have been remastered by Alek Stark with improved sound quality.
You can order your copy right here, you'll also find the complete track list.