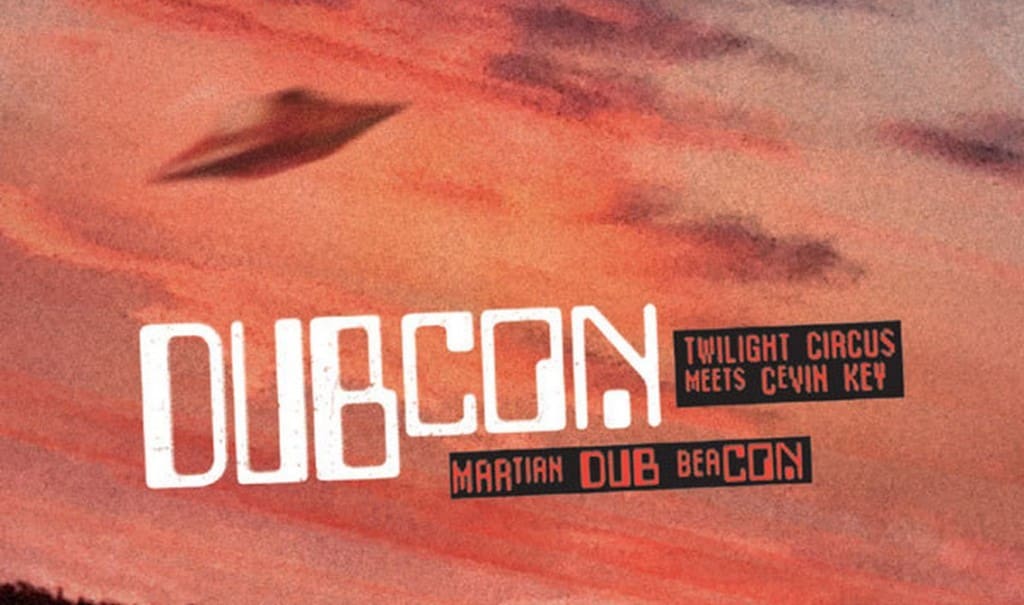 Out by early January, and available now for pre-order right here, is the Dubcon (Twilight Circus Meets Cevin Key) album "mArtian Dub Beacon".
Dubcon is the symbiotic project between cEvin Key (Download, Skinny Puppy, PlatEAU) and Ryan Moore, a former member of The Legendary Pink Dots, who nowadays is an acclaimed dub and reggae producer. "mArtian Dub Beacon" is the follow-up to the earlier released "UFO pon di gullyside" from 2013 (you can order that one here).
For those looking for an explanation of the band's name, know that it stands for erotica or lemon fanfiction where the presence of sexual consent is unclear due to any reason :).
Below is what the first album sounded like: