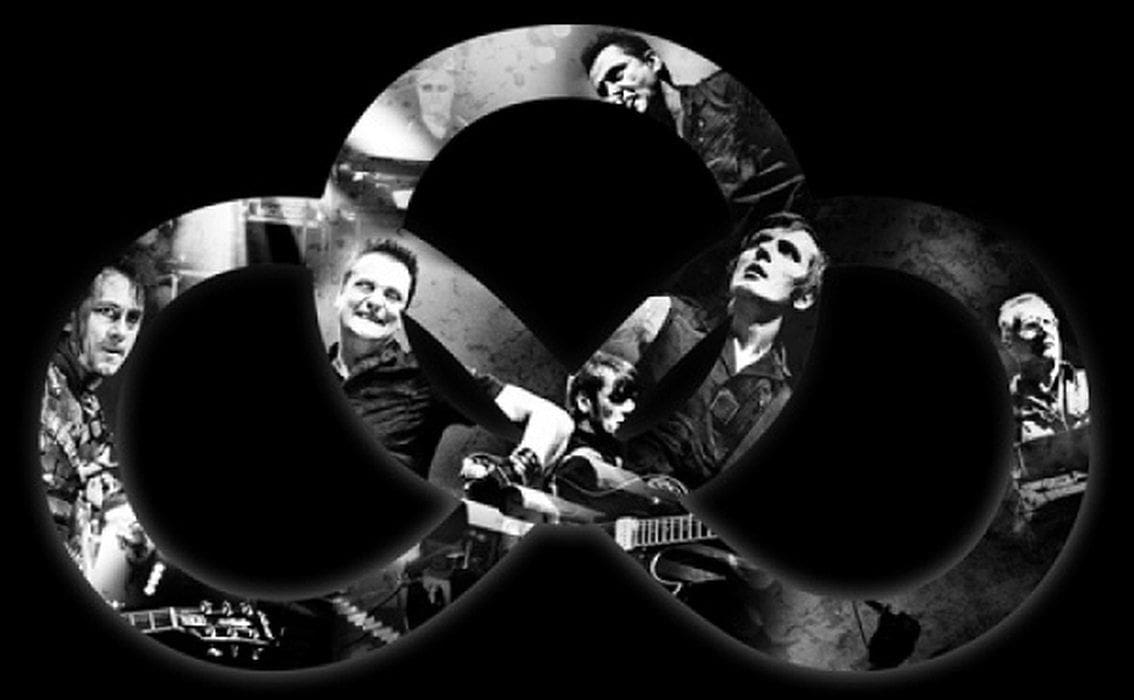 In February 2014 Die Krupps started the 'The Machinists Of Joy' tour including 12 dates to present their first studio album of the new millennium. Out by June will be the DVD & Blu-ray (both including a 2CD) "Live Im Schatten Der Ringe" showing the band's live gig headlining the sold out E-tropolis Festival in Oberhausen (Germany) on February 22nd, 2014.
The live set runs for 90 minutes and includes songs from every period that marked the band's career. You can view the complete setlist below. The DVD (incl. 2CD set) can be ordered here, the Blu-ray (incl. 2CD set) can be ordered here.
Die Krupps was formed in 1980 by Jürgen Engler and Bernward Malaka in Düsseldorf. Ralf Dörper who was part of the initial line-up which created the highly acclaimed early recordings "Stahlwerksynfonie" and "Wahre Arbeit Wahrer Lohn" in 1981 left the band in 1982 to found the band Propaganda. In 1989 Ralf Dörper initiated a collaboration with Nitzer Ebb on an old Die Krupps track (i.e. "Machineries of Joy", a cover of "Wahre Arbeit Wahrer Lohn") which he produced together with Jürgen Engler. They would release 10 albums between 1980 and 2015 with the last one being "V – Metal Machine Music" from 2015.
CD1:
01 Intro
02 Blick zurück im Zorn
03 Dawning of Doom
04 Risikofaktor
05 Im falschen Land
06 Essenbeck
07 Der Amboss
08 The Machinist of Joy
09 Part of the Machine
CD2:
01 Industrie-Mädchen
02 Schmutzfabrik
03 Robo Sapien
04 Metal Machine Music
05 To the Hilt
06 Nazis auf Speed
07 Fatherland
08 Machineries of Joy
09 Crossfire
DVD/BLU-RAY:
01 Intro
02 Blick zurück im Zorn
03 Dawning of Doom
04 Risikofaktor
05 Im falschen Land
06 Essenbeck
07 Der Amboss
08 The Machinist of Joy
09 Part of the Machine
10 Industrie-Mädchen
11 Schmutzfabrik
12 Robo Sapien
13 Metal Machine Music
14 To the Hilt
15 Nazis auf Speed
16 Fatherland
17 Machineries of Joy
18 Crossfire