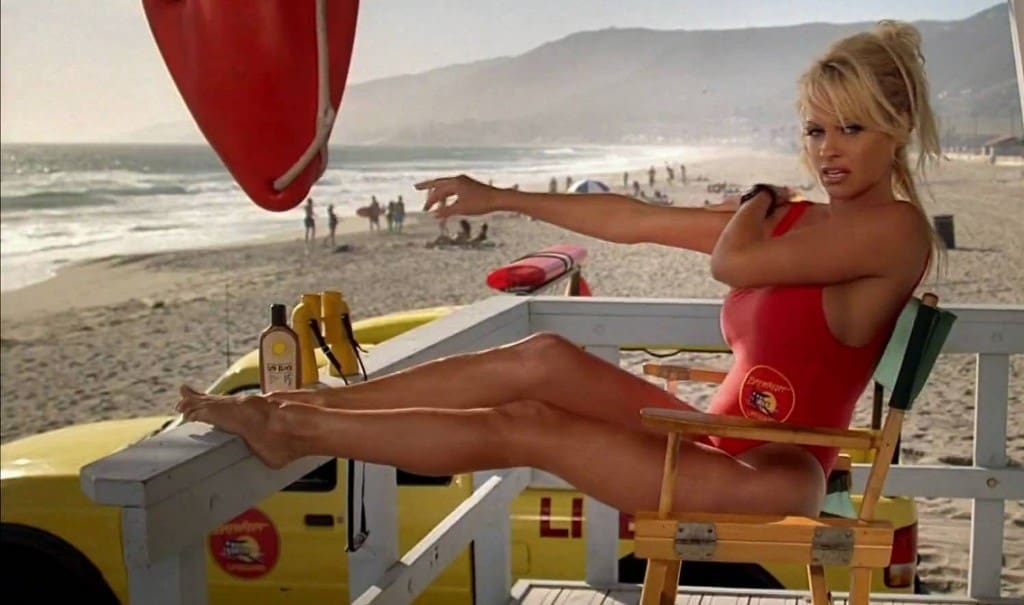 A long long time ago, there was this ridiculous – but hugely popular – TV-series called "Baywatch". Baywatch was an American action drama series about the Los Angeles County Lifeguards who patrol the beaches of Los Angeles County, California, starring David Hasselhoff (as the character Mitch Buchannon) and the cute Pamela Anderson (as C. J. Parker).
Although the show was canceled after its first season on NBC, it survived and later became one of the most watched television shows in the world. The show ran in its original title and format from 1989 to 1999, from 1999 to 2001 it continued with a setting change and large cast overhaul, and was known as "Baywatch Hawaii".
But did you know that a track by The Weathermen was used during the "Ironman Buchannon" episode in 1993? The track was called "You Want It All" and was taken from the 1992 album "Global 851". You can watch a video below mixing images from the series with the track.
The Weathermen consisted of the late Bruce Geduldig (aka Chuck B) together with producer Jean-Marc Lederman (aka Jimmy-Joe Snark III). It was Jean-Marc who actually reminded Side-Line of this 'did-you-know'.
https://www.youtube.com/watch?v=Ilcpt1ZZ2Ks