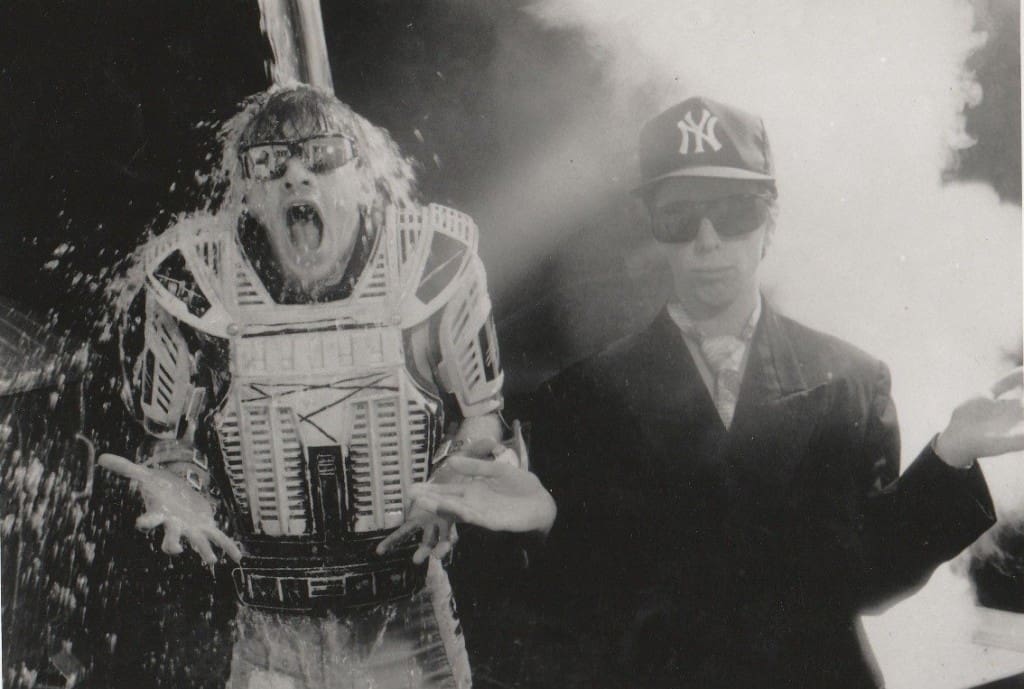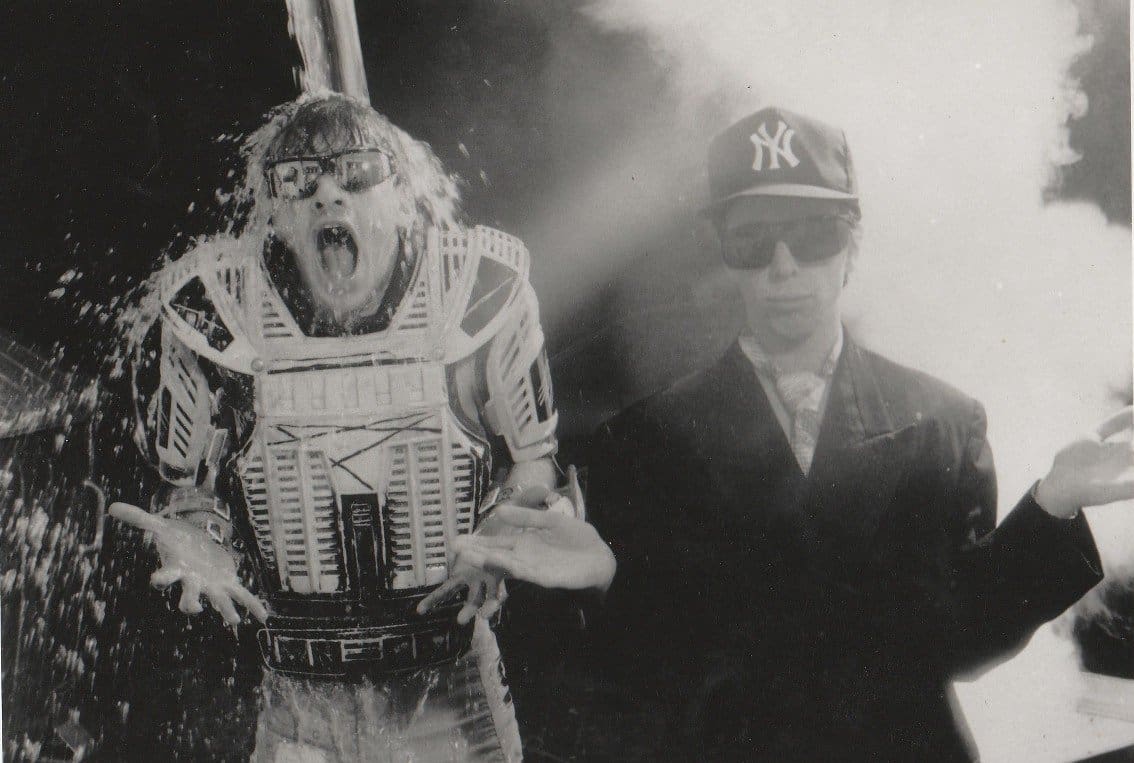 Very sad news reached us via Jean-Marc Lederman. Bruce Geduldig (aka Chuck B), singer of the Americano-Belgian cult act The Weathermen together with producer Jean-Marc Lederman (aka Jimmy-Joe Snark III), passed away in his Sacramento house on March7th, his 63rd birthday. Bruce, is the one on the left on the 1989 promo picture you can see above.
Apart from being known as the singer of The Weathermen, he was also a member of the San Francisco atc Tuxedomoon. Says an emotional Jean-Marc to Side-Line: "He'll be remembered as a great fun guy, witty, clever, astute and very sharp. A swimmer too, he loved swimming. Godspeed Bruce."
After The Weathermen were signed to Play It Again Sam (PIAS) Records the band recruited the assistance of Tuxedomoon's visual specialist Bruce Geduldig who adopted the alias of Chuck B, a debauched playboy vocalist. He brought even more humour and satire to the already amused Weathermen. Later on the group slimmed down to Chuck B and Jimmy-Joe Snark III.
Singer and lyricist of The Weathermen, Geduldig penned the classic industrial songs "Poison", "Bang" and "Punishment Park" which you can listen to below. For the non-dutch speaking readers, 'geduldig' stands for 'patiently'. Which may also be the best description for this great artist.