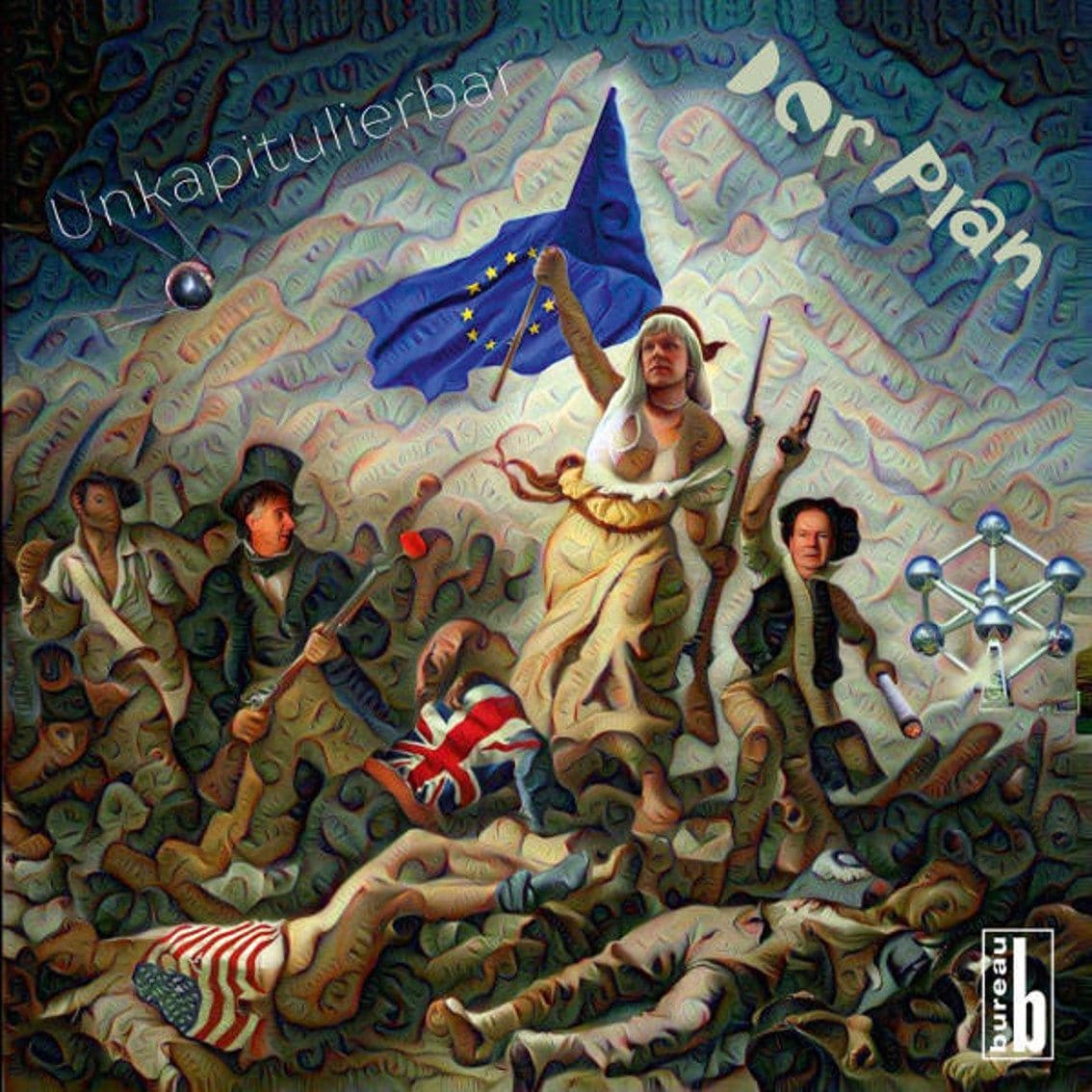 Der Plan fans will be delighted to learn that the super limited Der Plan version of the album "Unkapitulierbar" will be released in a strictly limited to 300 copies only as a coloured vinyl + 7″ + CD set. The set is available now in pre-order right here. Note that the artwork was clearly created using the Prisma iPhone app.
The release itself is packaged as a deluxe gatefold sleeve, with vinyl-sized booklet, plus of course the coloured vinyl and an exclusive 7" single featuring the tracks "Achroma" and "Chroma". And also the CD in this version contains 4 extra-tracks not included on the regular CD or vinyl: "Wellenstein", "Primitiv", "Gefährliche Clowns" (2016), "Franks Traum".
You can order all 3 versions right now via this mail order. Be quick if you want the special deluxe version.
Der Plan is a German electronic music group from Düsseldorf, formed in the earlier months of 1979 by Moritz Reichelt (A.K.A. "Moritz R"), Kai Horn, and Frank Fenstermacher, originally under the name of Weltaufstandsplan. The band is considered the pioneer of Neue Deutsche Welle (New German Wave).
Here's an idea how the band sounds with "Gummitwist".