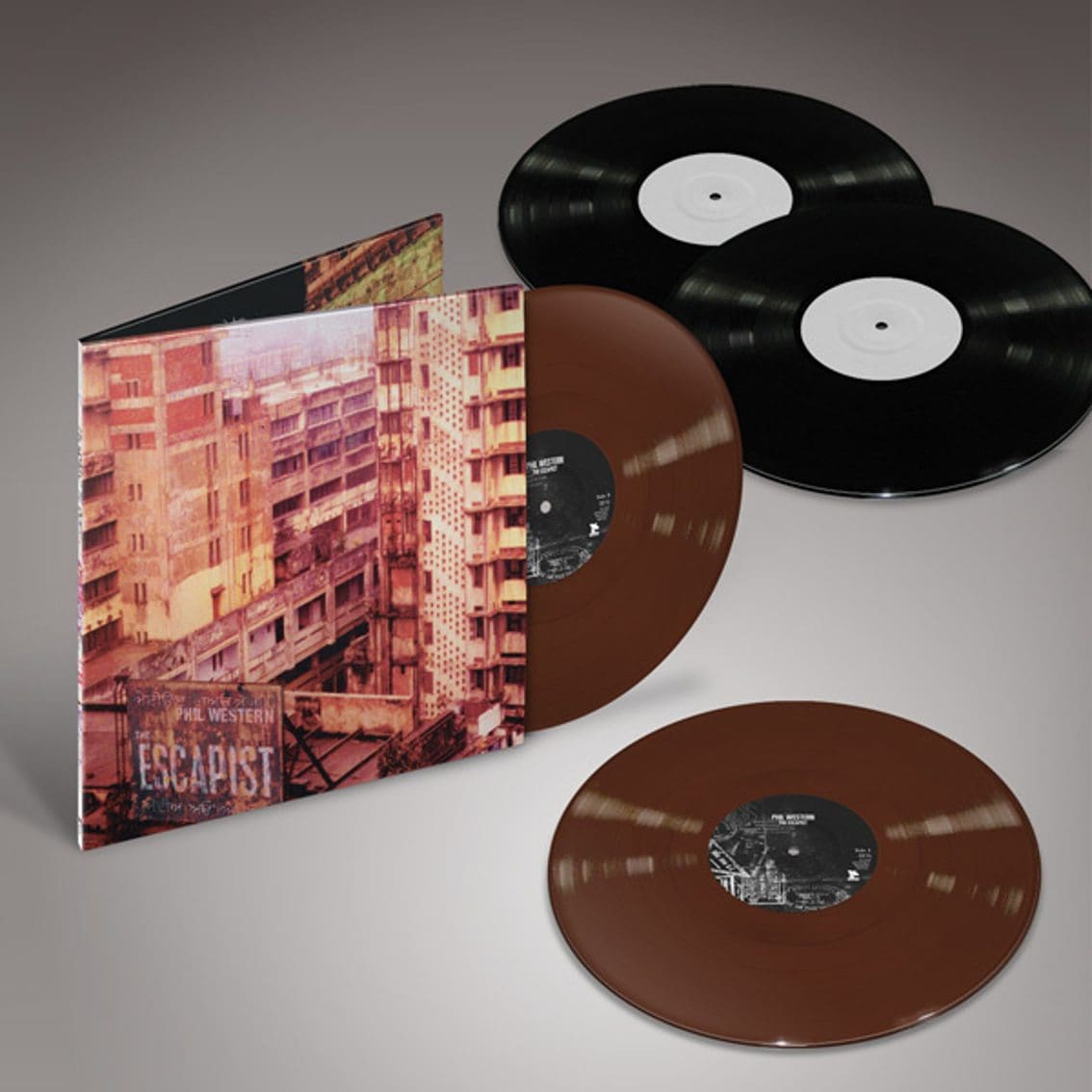 Out soon is the debut album by the Vancouver-based Download and platEAU collaborator Phil Western. "The Escapist" was originally released in 1998 on CD, but it now gets a re-release on limited brown vinyl plus a fanpack limited to 11 (yes eleven!) copies holding test pressings – you can find this super limited fanpack here.
The music on this reissue was completely remastered for the occasion.
Western (a founding member of the bands Download PlatEAU, Frozen Rabbit, and Off And Gone) started his career as a drummer and eventually as a programmer and became a remix engineer starting in the mid-1990s. His friendship with Dwayne Goettel led to him doing a small amount of keyboard work on the Skinny Puppy album "The Process", as well as creating the Subconscious record label with Goettel in 1993.
After Goettel's death from a heroin overdose in 1995, he became partners with Cevin Key in several musical projects. As an engineer, or remix engineer, he has worked with Skinny Puppy, Mirror, Bryan Adams and Nine Inch Nails. He has also assisted in remixes of songs written by Monster Magnet and Rob Halford and Metallica among others.
Since 2001, Western has been the operator behind The Record Company, which has been the imprint for several releases under his own name, as well as a reissue of the Floatpoint CD "Beam Error"
Here's a track from Western's debut album.