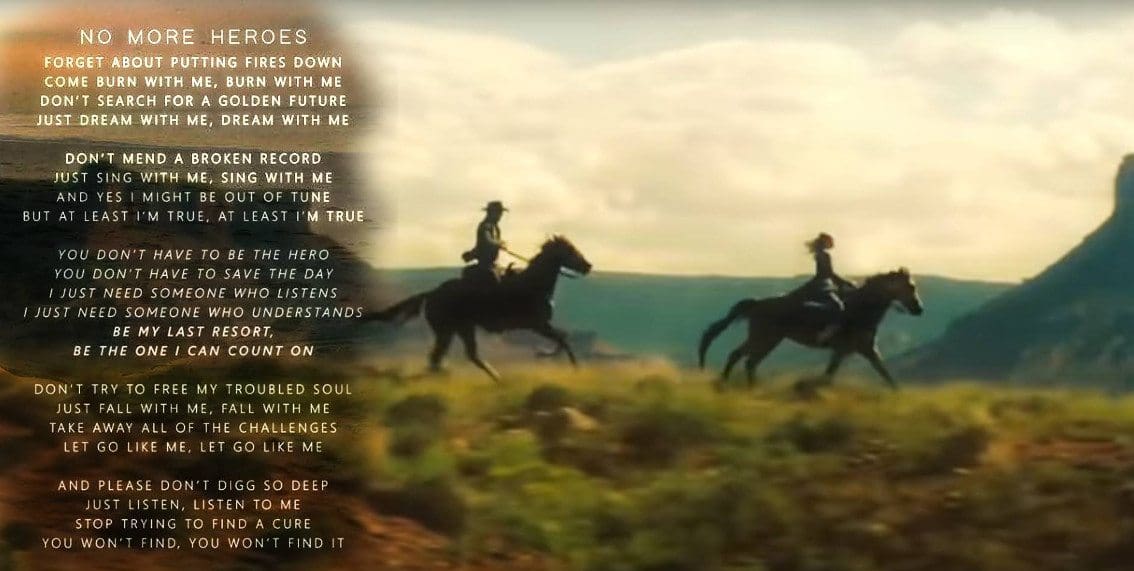 Before the summer hits Psy'Aviah will be releasing a brand new EP called "Looking For The Sun". "Looking For The Sun" will feature 3 brand new tracks tied into the theme of "Lightflare", the band's most recent album, with it's on twists.
One of the songs is "No More Heroes" – a modern, emotional, triphop ballad – featuring the vocal talent of Saydi Driggers.
A video for that song has now been released online. The footage in the video is taken from WestWorld Season 01 and 02, revolving around Dolores Abernathy and Teddy Flood.
Enjoy the great track and very matching video below.