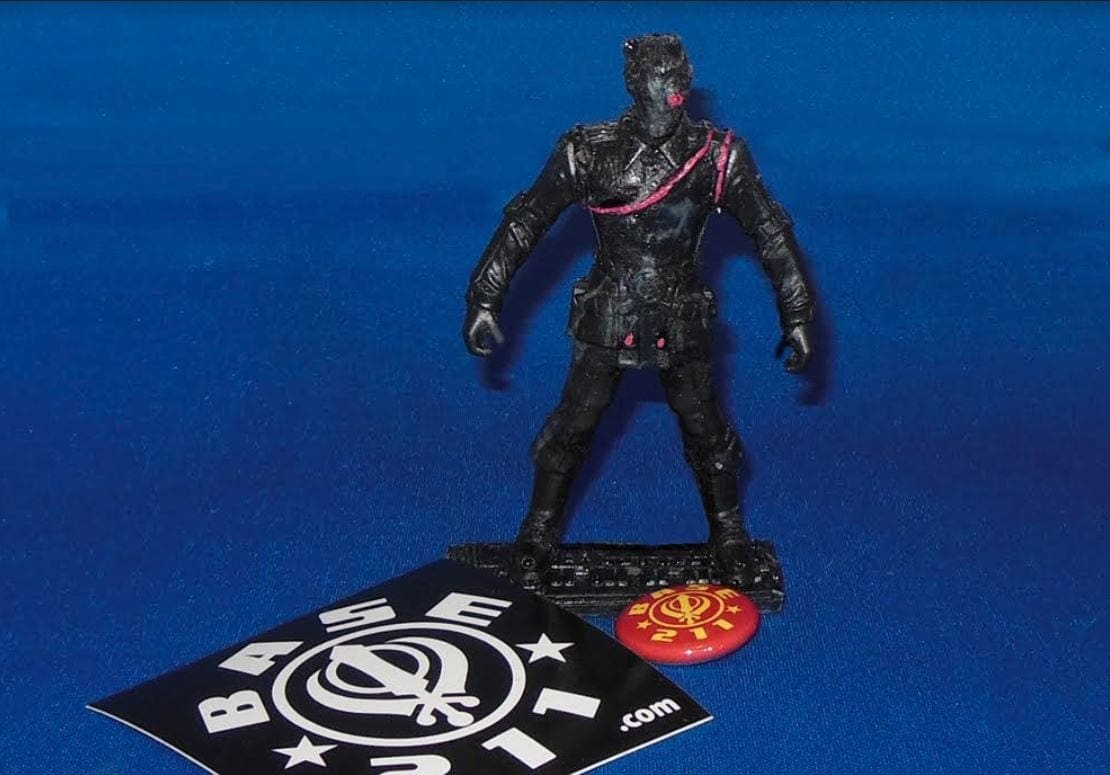 Do you know a darkwave act which has released an action figure? Neither do we, until now that is. Base 211, a darkwave music
artist from Little Rock, Arkansas, has created the first in a series of exclusive action figures available at the artists' website.
Having said that, it's not really a true action figure, as the figure itself has no articulation. Base 211 considers it to be more of a collector's item created after Sikh Bastard, the creator of Base 211. More figures will follow with forthcoming releases. Next to be released later this year will be singer Sid Sicness.
Officially dubbed the Base 211 Action Figure Fan Kit, this kit comes with the Sikh Bastard figure on a keyboard base, a black and white bumper sticker, a 1" color button and, most importantly, a download of the "Take the Fall/In Dark Dreams" 2 song single.
The single is available to stream on Spotify, iTunes and so forth. You can get in on the action at www.base211.com.
The video for "In Dark Dreams" can be viewed below.