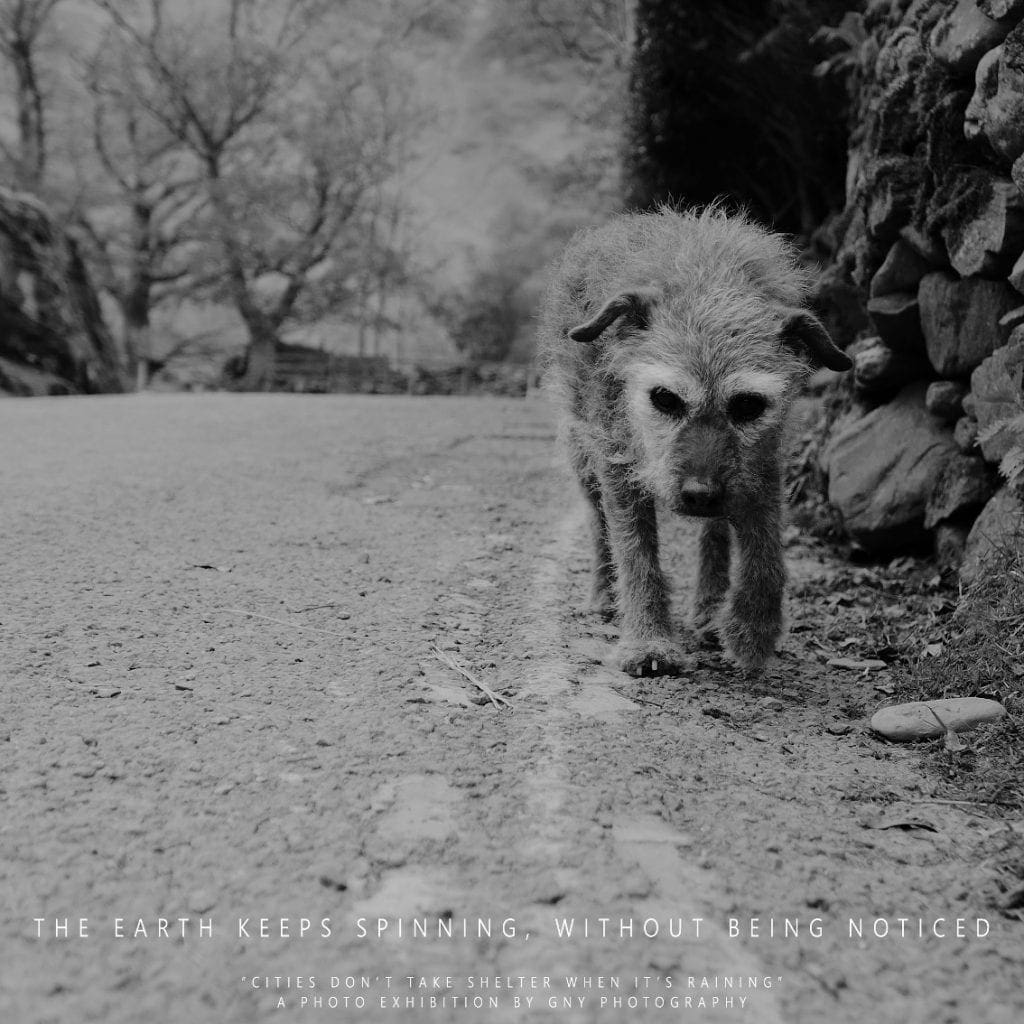 (Photo by GNY) "The Earth Keeps Spinning, Without Being Noticed (Original Ambient Soundtrack)" is a brand new ambient album by the Belgian electro pop act Psy'Aviah, which can be downloaded now from Bandcamp.
The material on the album is inspired by the work of Belgian photographer GNY (aka Gwenny Cooman, also known for her work in the band Mildreda). She recently organized an exhibition of her work under the conceptual title "Steden Schuilen Niet Wanneer Het Regent" (Cities don't seek shelter when it rains) in Wetteren (B). The dark ambient soundtrack was played during the exhibition.
Under the current Covid19 crisis that limited the number of visitors and forced the cancellation of the planned live performance of Psy'Aviah at the closing of the exhibition, it was decided to make this soundtrack available for everyone showcasing Psy'Aviah dark ambient side and GNY's photographic work.
Check it out below. The album download holds a selection of pictures taken by Gwenny Cooman for you to enjoy. Expect an interview with both artists in the next days.
You can also download the release straight from Bandcamp below.