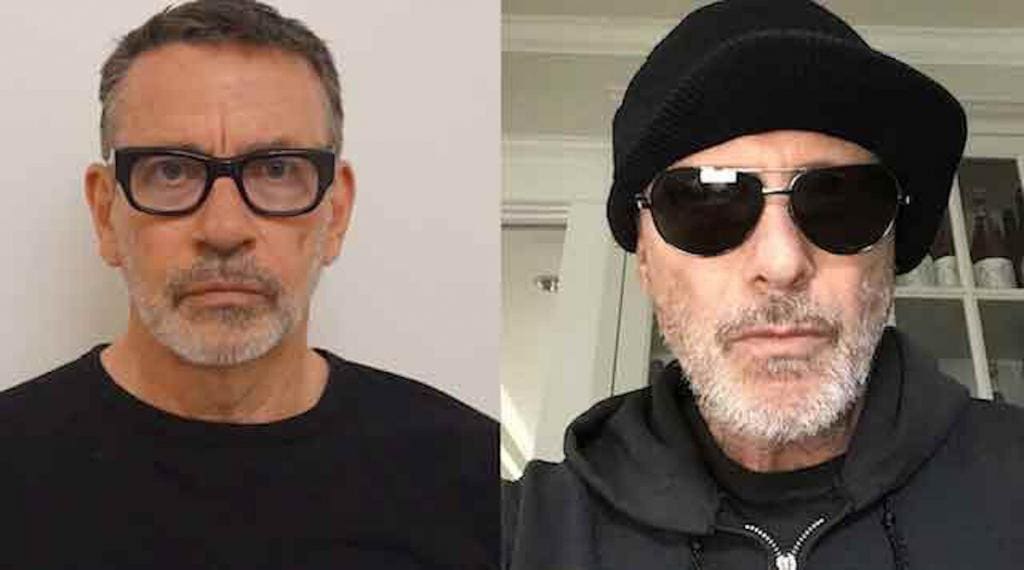 Cult industrial act Consolidated have reunited for a studio sessions in San Francisco last Summer that resulted in a new album "We're Already There" and now a series of remixes. The fourth one was released July 8 and is called "Musica Sin Fronteras (R34L Remix)". This remix was executed by the Chicago electronic duo R34L.
The remixes are being commissioned and released by the Austin, Texas-based eMERGENCY heARTS label. The release series culminates in September in conjunction with Consolidated's live performances at the Cold Waves Festival in Chicago September 24. Remixers in the series have included R34L of course and avant-dub visionary Adrian Sherwood who both have their own projects coming out on eMERGENCY heARTS this year. Consolidated in turn are remixing "Battle For The Mind" for Lesson Seven for a July 2021 release.
The main musicians on the original sessions were Adam Sherburne (guitar/vocals) and Mark Pistel (synths/beats) backed by Lynn Farmer (Meat Beat Manifesto) on drums, who replaces the original Consolidated drummer Phil Steir. "We're Already There" was recorded, mixed and mastered by Mark Pistel at 'Room 5' in San Francisco. These recordings offer a mix of danceable industrial, jams, Hip-hop, Rock and funky Pop performed on a mixture of live instruments and electronics, topped with their radical left-wing activist lyrics.
For now, check "Musica Sin Fronteras (R34L Remix)".
About Consolidated
Consolidated is an American radical activist music group, formed in San Francisco, California, in 1988. They are best known in the early 1990s as an alternative dance/industrial music band. Between 1989 and 1994, their instrumental style evolved from industrial, to hip-hop, to hard rock and funk with mixtures of live instruments and electronic instruments.
Their music often focused on vegetarianism, women's rights, animal rights, fighting racism and homophobia, the unity of oppression, World War II and the Holocaust, the dangers of capitalism, and the evils of American nationalism.
Consolidated's original line-up consisted of Adam Sherburne (guitar and vocals), Mark Pistel (samples, sequencers and keyboards/synths), and Philip Steir (drums). Consolidated's subsequent line-ups have consisted of Adam Sherburne, Todd Bryerton (drums), Michael Dunn (bass), and Kevin Carnes (drums) with some mixing and engineering by Mark Pistel.
After 1994, the original line-up went their separate ways. Since that time, the project has been mainly under the direction of Adam Sherburne, with some involvement by Mark Pistel (primarily mixing and engineering the albums).
Co-founders Mark Pistel (programming/vocals) and Philip Steir (programming/vocals) continued to do many remix projects after leaving the band. Mark Pistel made one album under the name Pistel, and has also played with the live/touring incarnation of Meat Beat Manifesto as well as a group called Electronic Dub Collective. He is currently co-producing and touring with Hercules and Love Affair. Philip Steir co-owns a recording studio called Toast. Drummer Todd Bryerton of the band's later line-up performs with Kneel Cohn in the NYC post-glam band The Dead Stars on Hollywood.
Adam Sherburne had previously been the lead singer of a band called Until December.