Click Interview' with Noyce™: 'Music Has Lost Its Value Through Spotify And Others'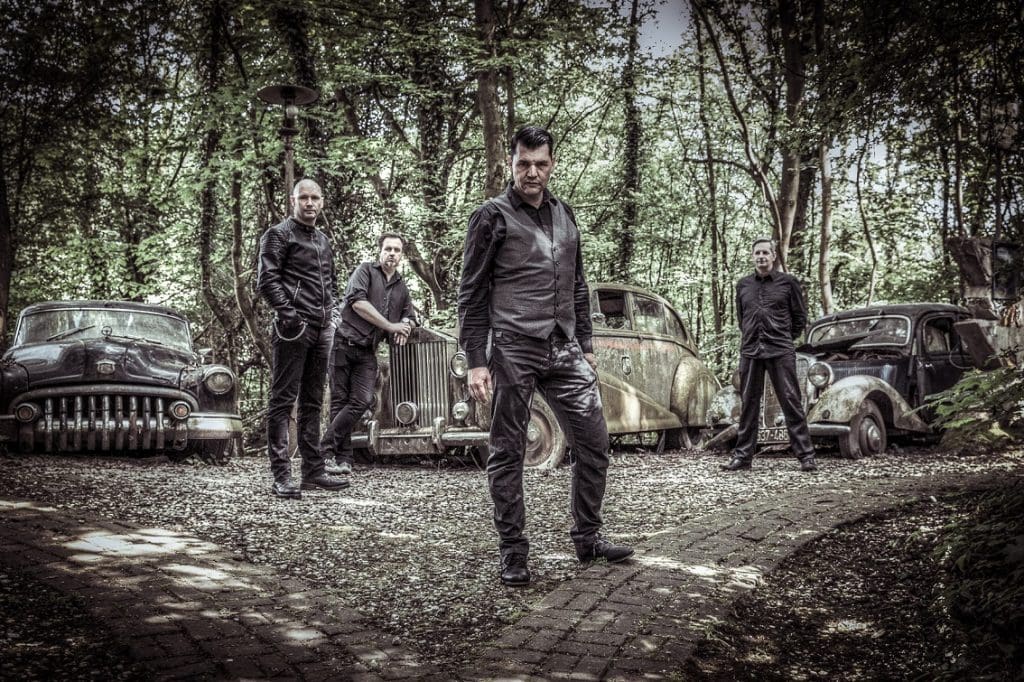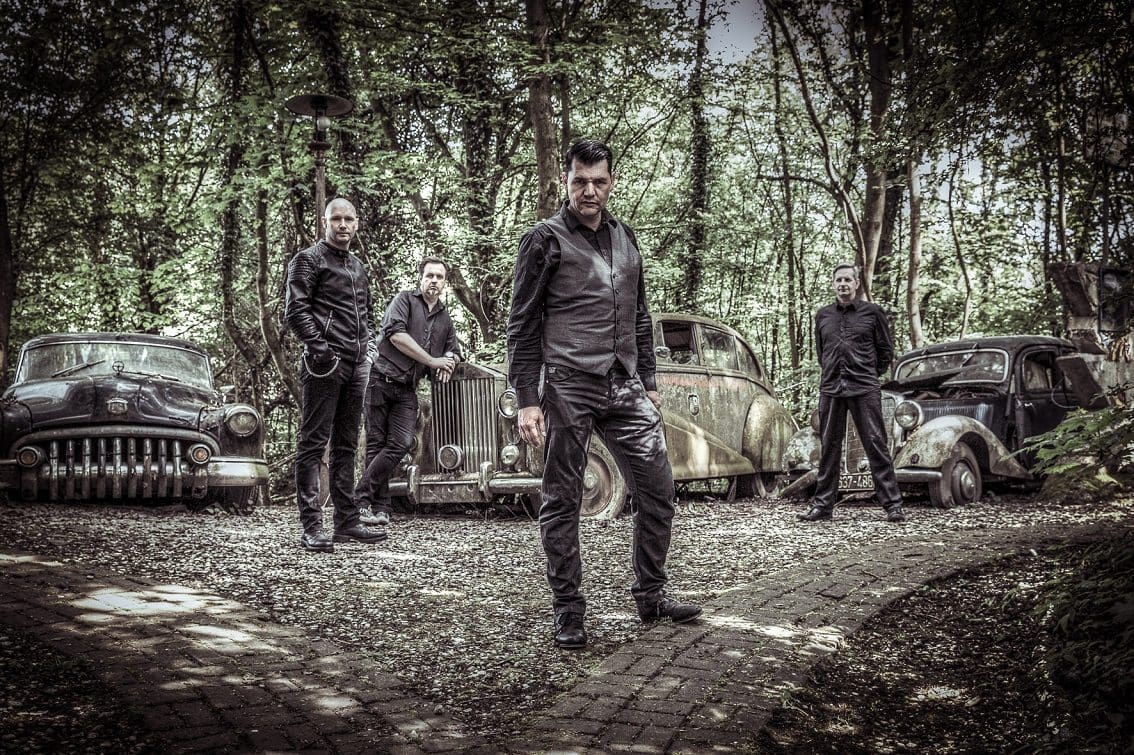 Set up and driven by the creative spirit of Florian Schäfer and Oliver Goetz, German formation Noyce™ is already active for more than 20 years now. They released their fourth full length album "Love Ends" at the end of 2017, which also was their first new opus in eight years. The album released on Focile Art Tribe belongs to one of the best productions from 2017. It's an opus filled with delicacy and passion resulting in a truly artistic piece, which you can't really compare to any other band. I got in touch with Florian Schäfer who perfectly transposed this 'passion' in his answers. A fascinating read…
(Courtesy by Inferno Sound Diaries)
Q: The least I can say is that Noyce™ is not releasing new albums on regular basis. So how does it feel to have achieved this fourth full length in history and what explains the gap of time between the albums?
Florian: I know… 4 albums in a period of 21 years is at the first view not a massive output and I understand that you and others ask why there is always that big gap between the releases. Well… we are 100% independent and so we've to pay everything ourselves. Instruments, studio costs and mixing, CD-artwork and CD-printing, DJ- and print promotion, advertising… everything. On the other side we try to hold up the high level we build in the past with good songs and meaningful lyrics, a brilliant sound and a special artwork. So it costs a lot of money and our songs always need a lot of time to get accomplished.
Our songs are ready when we feel the goose bumps on our skin… when we think the sound pictures are now nearly perfectly painted. But nothing matters more than the fact that we do music because we love it and because it is our passion. So the best and logic answer to your question will be 'we do music because we love music and not longing for being commercial, successful or to get 45min of fame on a festival stage'!
Q: "Love Ends" is a somewhat pessimistic and melancholic title while lyrical wise we all can feel it's a very intimate piece of work. What did you try to express and maybe exorcize on "Love Ends"?
Florian: Even if "Love Ends" is a pessimistic- and yes… a melancholic title, the album should express love. Love is always a better answer than hate. A 'hello' is better than a 'go away'. We have songs about the new nationalism all over the world, refugees, hates peech, populism… the world change because some people fear that this have an impact of their lives. but is that fear that big? I mean in "Die Ungeliebten" we count dates of terrorism attacks from the last back to the first which is 9/11. But it needs that date to understand what the song is about? Strange, isn't it? I mean you normally should remember the closer dates. Maybe this is a kind of human protective mechanism or simply ignorance. Is it indifference or missing empathy? At the end we tried all songs should spread love and hope so that we all start questioning about our lives and that humanity and empathy both play again a bigger role in the future.
Q: Sound wise Noyce™ remain a mystery to me. Your music is not exactly belonging to an established music genre rather than bringing multiple influences together. It might also explain a part of your success, but what's your own perception of this success story?
Florian : Oliver and me grew up with bands like Yello, Ultravox or Depeche Mode, but we also liked Nine Inch Nails, And Also The Trees, The Young Gods or Clan Of Xymox. I guess if you mix all these bands together you will get something what sounds like NOYCE™. It has always been our claim not to copy ourselves. I mean it would be easy to do an album full of "Fall[out] "-songs, but where is the creativity then? I guess most of the people buying our CDs expect something special… simply the unexpected. In my point of view nothing is more boring in music than when every song sounds the same; if just the lyrics, the bpm's or the sounds change a little bit… but more or less every song is equal. If a band cover their own songs in the eternal loop!
Of course, it always depends on what and how you want to reach your goal with your music. If I want to earn money then it is like a job. You need to be commercial. But this is not our motivation because we love what we do. We want to make music with an artistic aspect; music with a repertoire and value in a fast-moving and instant fame-oriented world. So simply… music we love! And if you understand music as art like we do then it doesn't need a genre, but it simply needs the listeners and their opinion… they'll like it or not.
Q: You didn't spare any effort to get the album the best as possible asking famous producers like John Fryer and Krischan Wesenberg to contribute to the album. How was it working with those renowned artists and what has been their impact at the final result?
Florian: We asked John Fryer because Oliver an me love some albums he mixed and produced in the past. "Pretty Hate Machine" from NIN, "Medusa" from Clan Of Xymox, "Head/Down" from Moev to give you a few examples. So we contact and simply ask him if he would mix 3 songs. We'd fun working together, but he doesn't produced the songs, so there were no ideas or sounds from his side. It was simply not possible because when he starts with "The World Is Quiet" he lived in Norway and when he worked on the mixes of "Brave New World" and "Propaganda" he lived in Los Angeles.
About Krischan, we know each other for a couple of years now and he mixed "Heimat" and in 2012 he helped us to give "Fall[out] " the right sound and a great mix. He would say his impact was not that big, but all the sessions in his studio plus the coffee breaks where we discussed about the music scene gave us the right motivation to start working again with him. Sadly it was not possible to do more songs because he is very busy and we… well… are very slow in producing songs.
The main part of the album was mixed by sound fetishist Adrian Le Monde. He gave "Love Ends" that brilliant homogenous sound for that we are longing for and he did some awesome mixes as well. To make it short, it was a real pleasure working with those great people.
Q: What's the link between the title "Brave New World" and the famous novel of Aldous Huxley? Do you feel close with the so-called 'dystopian writers' such as Huxley, Orwell, Burgess and co?
Florian: There is no direct link but if then our "Brave New World" describes the revolution against Huxley's world. It is the last wake up-call for a revolution to wake up and don't let it happens. But if you open your eyes you can see some parts from Huxley's world are becoming real in some countries. Turkey, United States, Russia, Syria, North-Korea have all leaders who don't serve the people. The rebirth of nationalism in Europe, Populism where lies are sold as truth, hate speeches on internet or the end of laws and jurisdiction. We don't need science fiction books… we sadly write new ones.
Q: I remember your previous band Silence Gift, so are there some elements and influences you still recognize from this band in Noyce™? I'm also wondered what you think about the evolution in the music writing, production techniques, social media ao between the 90s and today?
Florian: Silence Gift was exactly what we wanted to do in the beginning of the 90s, but it sounded very pop/wave and cut our musically freedom. This is why we found NOYCE™ to do whatever we want to do.
I think most of the NOYCE™ songs sound just like Silence Gift would have sound today. I'm sure that in the future we will continue to dress Silence Gift songs in a NOYCE™ robe as we have already done with some songs.
I'm not quite sure if there still is an evolution in the music scene. Sure it is not easy to do something completely new, but most of the newer bands just try to sound like VNV Nation, Suicide Commando or Rammstein. As I explained before, it is the best way to get your 5 minutes of fame, but musically it is boring. Production-wise it is sad that a lot of these newer bands are not able, even with today's possibilities, to reach the production level of… for example Skinny Puppy's "Worlock". I mean the song is nearly 30 years old! So some of them produce their stuff at home using some apps for free, load up at Facebook and think, after receiving 13 likes, 'we are the ones everybody is waiting for even no producer or mixer involved'! So the quality is poor. The next step is that they pay to play at festivals. They don't see that this is ridiculous.
The last newer band who are really brilliant and unique in my eyes is Empathy Test. It's very well produced and mixed featuring great lyrics and well-done artwork. Sure not every new band is crap and not everything from the past is brilliant, but in my point of view there was simply a lot more variety. One thing is for sure, music has lost its value through Spotify and others. Even if people still listen to music, the result will be that in some years only equal commercial music will survive.
Since you're here …
… we have a small favour to ask. More people are reading Side-Line Magazine than ever but advertising revenues across the media are falling fast. Unlike many news organisations, we haven't put up a paywall – we want to keep our journalism as open as we can - and we refuse to add annoying advertising. So you can see why we need to ask for your help.
Side-Line's independent journalism takes a lot of time, money and hard work to produce. But we do it because we want to push the artists we like and who are equally fighting to survive.
If everyone who reads our reporting, who likes it, helps fund it, our future would be much more secure. For as little as 5 US$, you can support Side-Line Magazine – and it only takes a minute. Thank you.
The donations are safely powered by Paypal.