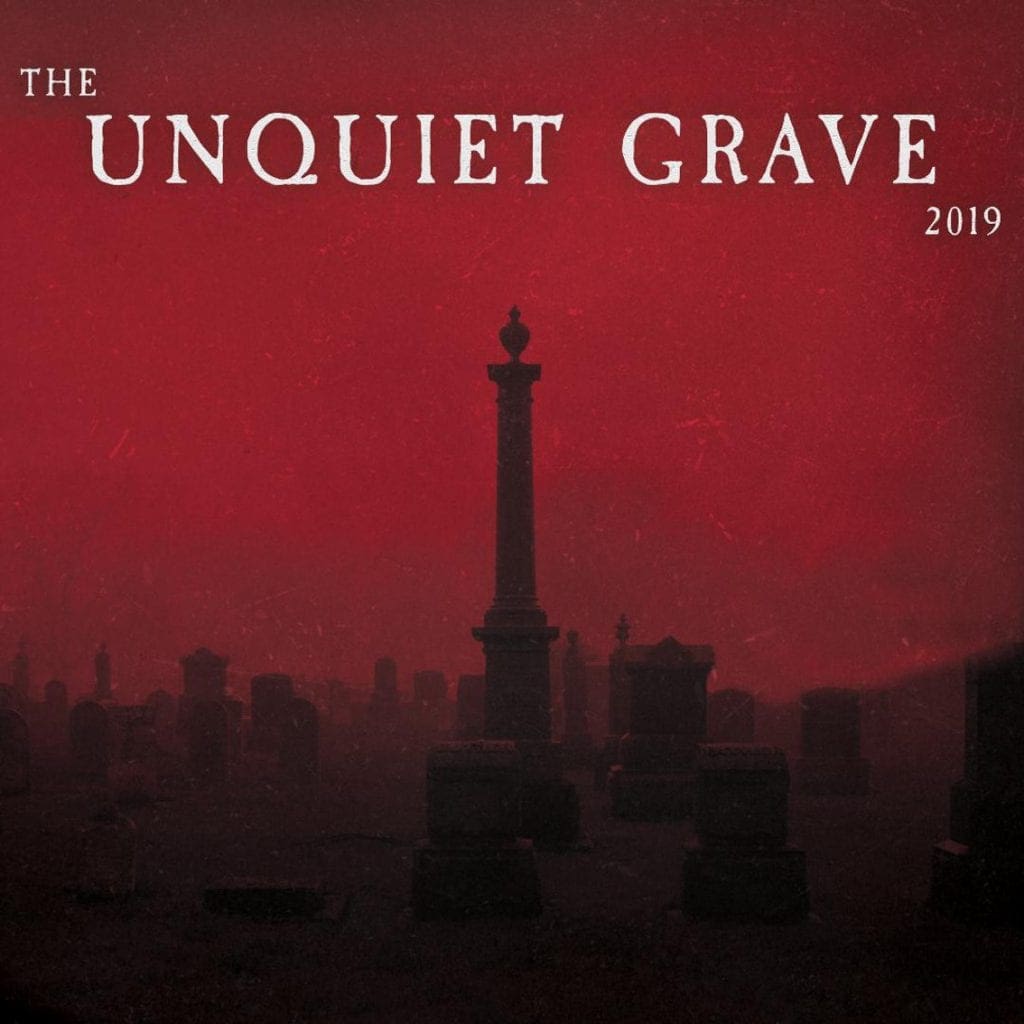 In honour of the 20th anniversary of the first volume of "The Unquiet Grave", Cleopatra Records presents "The Unquiet Grave 2019", a compilation that features 25 international Post-Punk, Goth, Industrial, Darkwave and Experimental artists from across the dark music spectrum.
The label's original concept behind "The Unquiet Grave" varied from other Cleopatra compilations they completed such as "The Goth Box" (1996) as well as "The Black Bible" (1998), that included legacy acts such as Bauhaus, Virgin Prunes and Legendary Pink Dots along with a variety of up-and-coming bands. On the other hand, "The Unquiet Grave" (1999) exclusively featured new artists that deserved the opportunity for exposure to a larger audience. That original 1999 edition would include such bands as Bella Morte, Diary of Dreams, Android Lust and Rhea's Obsession, to name a few.
"The Unquiet Grave 2019" applies the same formula as that original volume by showcasing 25 artists that equally deserve your attention. "The Unquiet Grave 2019" will be available on June 14th via all digital and streaming outlets.
The Unquiet Grave 2019 features: The Ink Bats, Social Station, The Sedona Effect, Antidote for Annie, Silver Walks, New Zero God, The Long Losts, Schedule IV, Hypofixx, Lorelei Dreaming, Fear Incorporated, Metamorph, Angel Metro, Abbey Death, The Drowning Season, May May Graves, Red Lokust, Acclimate, Traumabond, ENGRAM, Tragic Impulse, Spider Lilies, RCH IV, Dreamchild, Moss Garten.