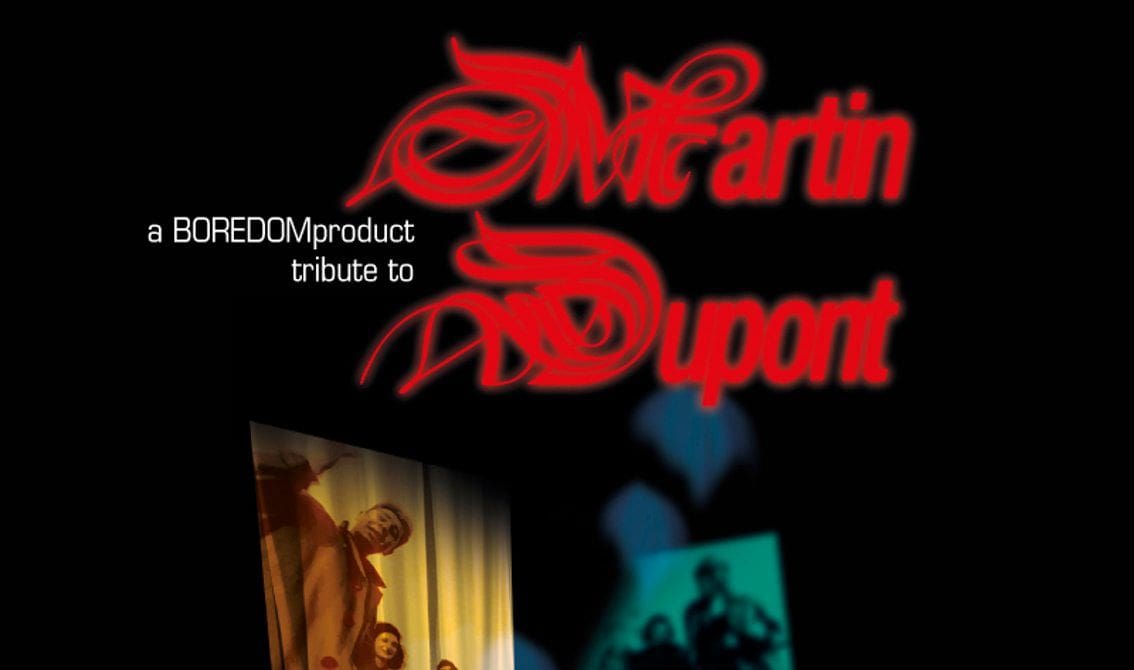 The fine people from BOREDOMproduct are preparing a brand new electronic tribute album, this time for Martin Dupont. Martin Dupont was a French new wave act active from 1982 to 1987. Founded in 1980 by Alain Seghir, Brigitte Balian and Catherine Loy, launched their first single in 1982: "Your passion".
Here's how this fine band sounded:
To appear on this new compilation, contact the label at martindupont@boredomproduct.fr or check facebook.com/boredomproduct and submit them a title proposal. Note that BOREDOMproduct does not wish to have duplicates on the compilation, so first come is first served! Keep in mind that the submitted covers should of course comply to the BOREDOMproduct electronic sound, but that goes without saying.
BOREDOMproduct will select their favourite covers for the final tracklist once they have received them all. Deadline: March 27th!