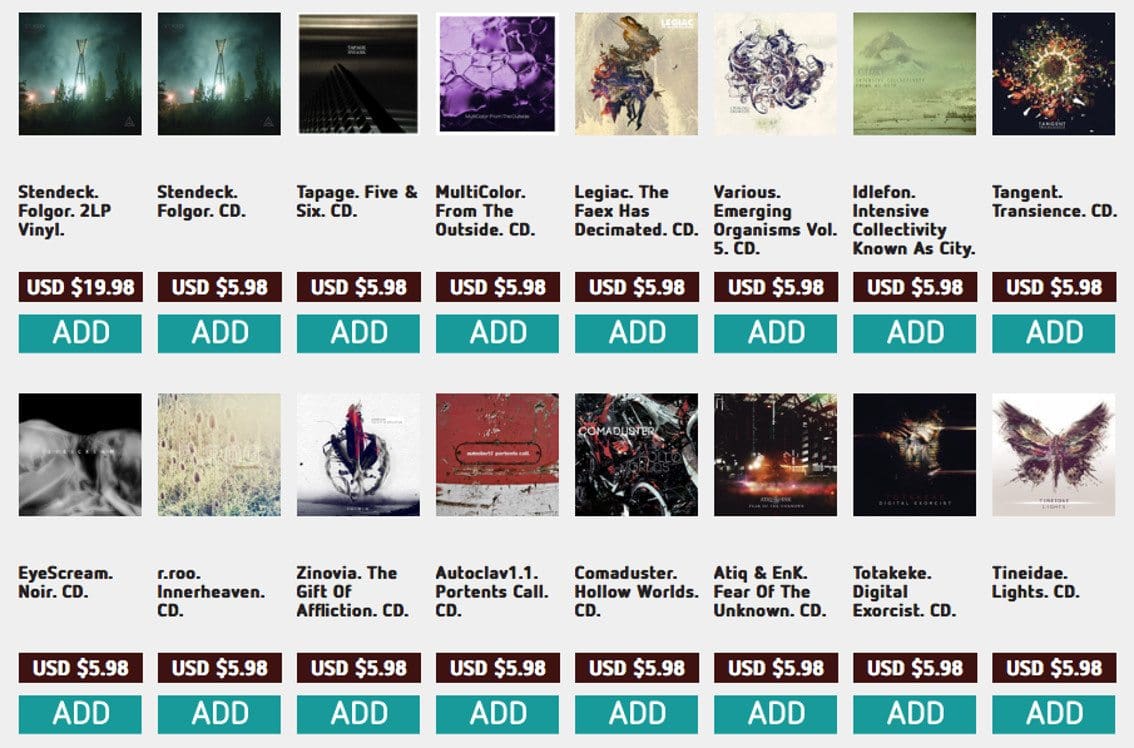 Loyal Side-Line readers will remember that we always have had a soft spot for the now defunct idm, electro label Tympanik Audio which launched in September 2007. The Chicago-based electronic music label closed in March of 2016 and as a result its back catalogue ceased being distributed… until now!
The fine people from Storming The Base have taken over the complete back catalogue stocks and are selling it now at rock bottom prices (US$5,98 per CD album) via this hidden link.
Attention: For the US-readers, keep in mind that Storming The Base is offering free shipping from US$100 on, so you might want to take advantage of this by filling your basket with plenty of goodies. The same goes for overseas fans as the shipping diminishes a lot per item once you buy in bulk.
Tympanik Audio's artist roster includes: Totakeke, Displacer, Ad·ver·sary, Stendeck, ESA, Unterm Rad, Pneumatic Detach, Broken Fabiola, Integral, Atiq & EnK, Geomatic, Flint Glass, Haujobb, Erode, Tangent, Normotone, Disharmony, Anklebiter, Comaduster, Tineidae, Known Rebel, C.H.District, MultiColor, Subheim, [Haven] , Fractional, c.db.sn, EyeScream, Zentriert ins Antlitz, SE, Black Lung, Worms Of The Earth, r.roo, Access To Arasaka, Ex_tension, Candle Nine, Tapage, Zinovia, Meander, Dirk Geiger, Endif, Zeller, Lucidstatic, Undermathic, Autoclav1.1, Opposite Exhale, Pandora's Black Book, Famine, and Aphorism.
Recommended!