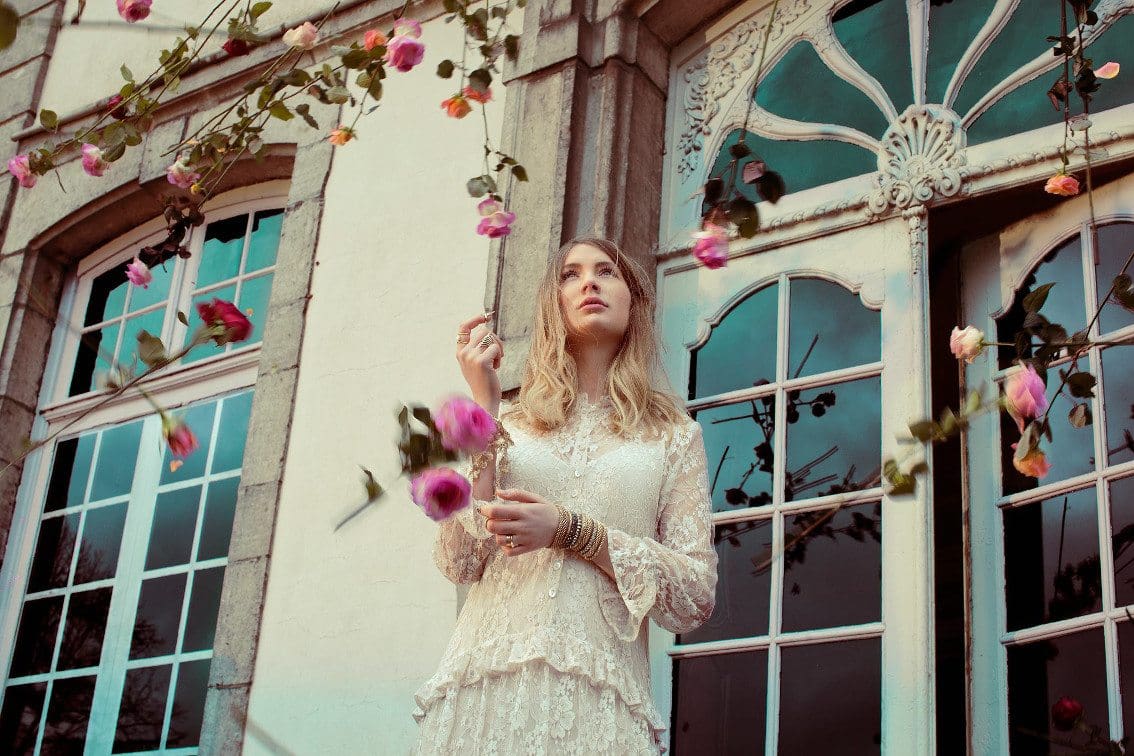 It does not often happen that we feature the Eurovision Song Contest on here, it actually only happens when we mention Telex, Pas De Deux or a-ha, but today we really are very supportive of what the Belgian candidate is offering at the Eurovision Song Contest 2017 in Ukraine. With "City Lights" the 17-year old Blanche delivers a superb dark electropop track (and splendid video) which leaves every other contender from the past 3 decades hundreds of miles behind.
The song was composed by Pierre Dumoulin (frontman of the fine electronic act Roscoe), assisted by Manu Delcourt (keyboardist in Roscoe) and Blanche aka Ellie Delvaux.
Ellie Delvaux got known to a wider public last year when she competed on season five of The Voice Belgique, where she was a member of Team Cats on Trees. But with "City Lights" she shows that she has more up her sleeve than just being a TV-show contender, although it shows she still lacks stage experience as you will have noticed. Nevertheless, the best song we have heard in years from this überkitsch festival.
If she doesn't win she at least has won our and many other hearts. Belgium: 10 points!
Here's the lovely video for "City Lights" directed by Simon Vanrie and Brice VDH.