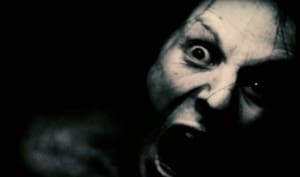 Bauhaus frontman Peter Murphy and Skinny Puppy's Nivek Ogre will star in "BlackGloveKiller", a horror film to be directed by Canadian-based filmmaker Chris Alexander. The film should be out somewhere in 2016. With an estimated $1,000,000 budget the filming will start later this year. The plot is based around the adventures of a female predator named Miranda who hunts for prey at night. Murphy will be starring as a 'man' and Ogre as a driver.
Murphy will also be writing the film score.
Chris Alexander previously made the horror pic "Blood for Irina" (2012) – which won the Best Experimental Feature Film award at the 2013 PollyGrind Film Festival – , the vampire film "Queen of Blood" (2013) and "Female Werewolf" (which has not yet been released).
Fellow Canadian Gabriel Carrer – who in the past has shot video for such bands as Swollen Members, Kottonmouth Kings, Hed PE, Brokencyde and Slipknot – will be taking care of the cinematography.