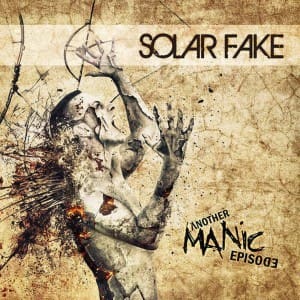 Berlin-based electro act Solar Fake, the project of Zeraphine / Dreadful Shadows member Sven Friedrich, will be releasing its 4th album "Another Manic Episode" later next month. The release will also be available as a double CD (incl. bonus mini-album) and as a limited fan box holding 3 CDs next to a 1CD version.
The box not only contains a third 7-tracks disc of piano versions of songs from the new album but also an assortment of exclusive goodies: a pair of fingerless gloves, embroidered with the Solar-Fake-logo, a sticker, an autographed postcard and a hand numbered certificate of authenticity.
You can order the different sets right here: the 1CD version, the 2CD version, the 3CD version.