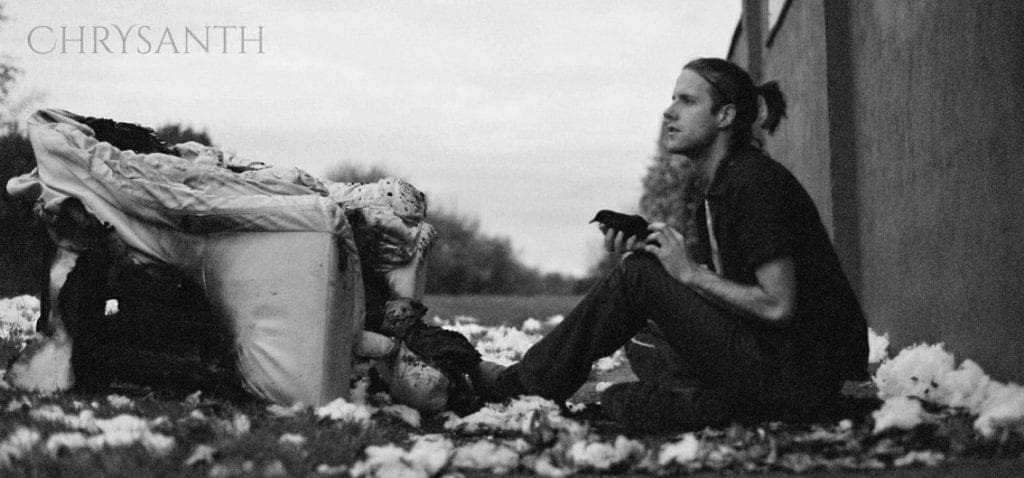 The 13th track on our free (or pay-what-you-want to support our charity work) download compilation "Face The Beat: Session 5" is by the US-based darkwave act Chrysanth.
Chrysanth is the dark electro project of Andy Brennan, located in the US. He's self released three EPs and is actively seeking a vocalist, so contact Andy if you are in for a good old darkwave act project. Chrysanth is inspired by classic art, and the concept of living in restless excess. More info on Bandcamp and on the project's Facebook page.
Four years ago, the project was featured on "Face The Beat: Session 4" with the track "Hearts of Titans", also a dark instrumental track with elements from dance, electropop and trance but structured in such a way that it grabbed our attention quite rapidly.
The track we offer now, "Divine Introversion", is a brand new track recorded last year and caught our attention as it's ready made to get some cool dark electro vocals layered on it. You can listen to "Divine Introversion" right below.
Check "Face The Beat: Session 5" on Bandcamp to discover the other bands. All donations will go to charity.