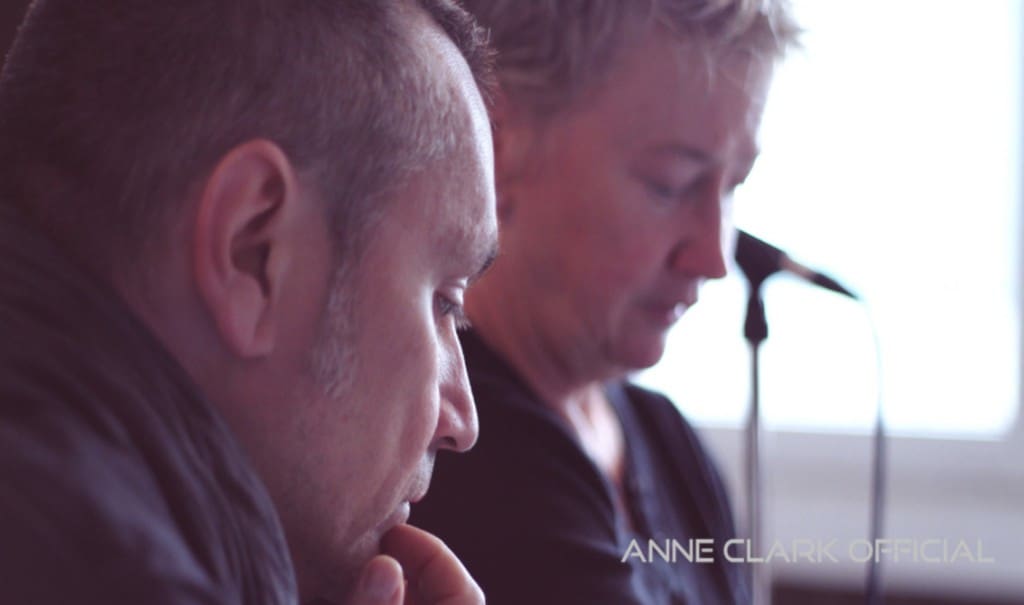 2016 will see Anne Clark and herrB taking the road for their 'Wasted Wonderland Tour'. The tour will be traveling through mainly German territory but will also visit Belgium and The Netherlands.
So far Anne Clark has recorded two releases with herrB, the "Life Wires" (2014) album and the "Fairytales From The Underground" (2013) EP. You can order these releases right here on Amazon
.
The dates confirmed are the following:
03.03.2016 DE-Wilhelmshaven, Pumpwerk
04.03.2016 NL-Hengelo, Metropool
05.03.2016 BE-Retie, GC Den Dries
09.03.2016 DE-Freiburg, Jazzhaus
10.03.2016 DE-Karlsruhe, Tollhaus
11.03.2016 NL-Heerlen, Niewe Nor
12.03.2016 NL-Zeist, De Peppel
13.03.2016 DE-Celle, CD Kaserne
14.03.2016 DE-Hamburg, Mojo
17.03.2016 DE-Saarbrücken, Garage
18.03.2016 DE-Bielefeld, Forum
19.03.2016 DE-Wiesbaden, Alte Schmelze
20.03.2016 DE-Bonn, Harmonie
21.03.2016 DE-Reutlingen, FranzK
22.03.2016 DE-Marburg, KFZ
23.03.2016 DE-Jena, F-Haus
24.03.2016 DE-Potsdam, Lindenpark
26.03.2016 DE-Dresden, Strasse E
27.03.2016 DE-Rostock, Mau Club
03.04.2016 DE-Munich, DMF
22.06.2015 DE-Kiel, Kieler Woche
Here's a preview of what the duo has been recording.