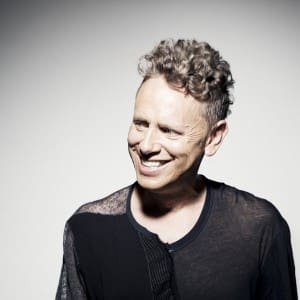 In association with BitTorrent, Martin Gore launched a remix competition for the track "Featherlight" taken from the "MG" album. The winning remix will be included on an upcoming digital EP, out October 2nd, 2015.
The EP will furthermore include remixes by Andy Stott, Virgil Enzinger, and Christoffer Berg, alongside two previously unreleased tracks.
We have listened to a whole bunch of these remixes, and only one seemed to jump out, namely the one executed by Andy Motke aka Dominatrix. Motke is not really unknown to Depeche Mode related remixes, he also completed a remix of "Heaven" which was actually a lot better than the rather daft original (including a lot of vintage Depeche Mode samples).
You can listen to both remixes below.