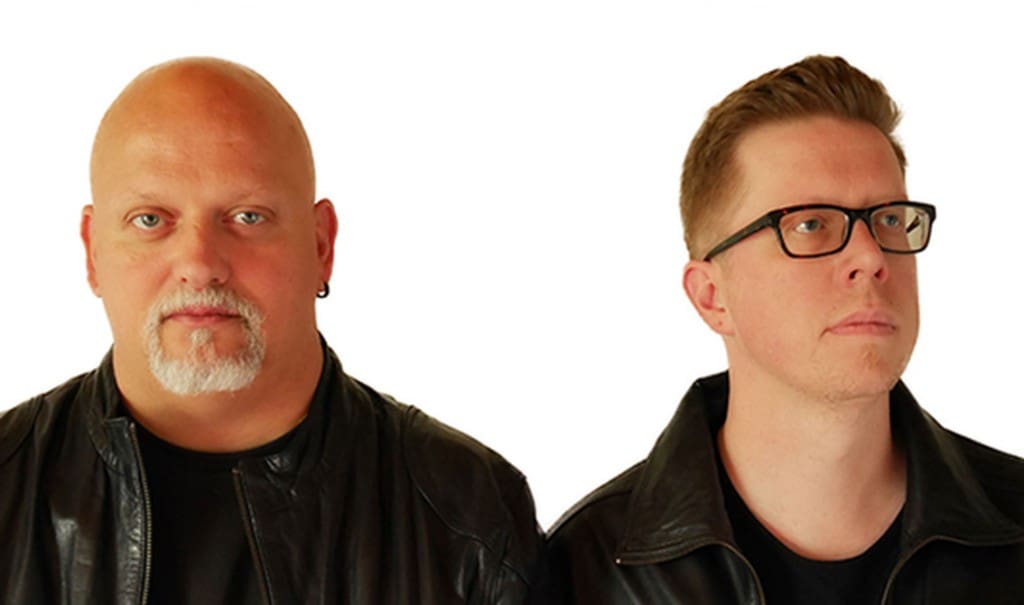 Am Tierpark's "Uncaged", the brainchild of John Mirland (Mirland, Holm/Mirland) and Claus Larsen (Leæther Strip, Klutæ), is out now. The 15-track album can be purchased now from Amazon
and other stores.
Am Tierpark creates music that is according to both "not overproduced or drenched in effects." Says the band: "We want to treat the listener with crystal clear sounds, melodies and lyrics and we are heavily inspired by the 80's melancholic synthpop sound. The making of our debut album "Uncaged" has been an amazing ride and we are truly musical soulmates. This is not a sideproject, this is a "real" band. We hope to start playing concerts in the near future and who doesn't love a good melody?"
A first video, "A step too far", has been launched last week. You can watch it below.