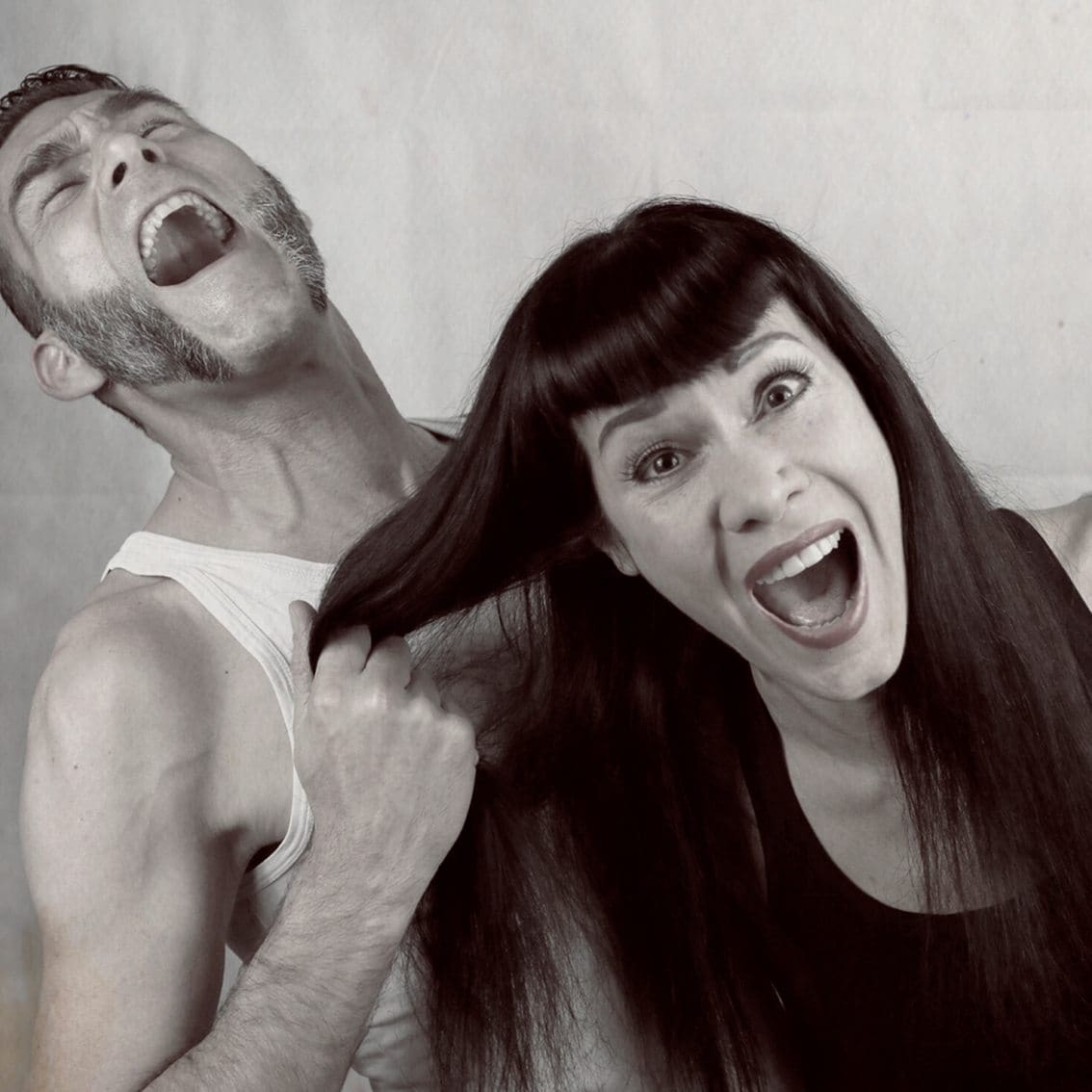 AD:keY returns with brand new 10th anniversary album + digitally re-releases full back catalogue of AD:keY and Rector Scanner
One of the leaders of the new German EBM generation, AD:keY is celebrating its 10th anniversary. 2017 saw the release of their 5th studio album "Reanimator" but now Andrea and Rene Nowotny offer a birthday present in the form of a 16-track collection of their best tracks in an all-new previously unreleased revisited version.
The 16-track collection will be available on CD (you can place your pre-orders right here) and as a download (you can place your pre-orders right here).
Included are their very first club hits in fully upgraded 2018 versions ("Elitär", "Körper und Körper", etc.) next to alternative versions of other successful songs from their discography, plus 2 exclusive new club tracks ("Pfeil Im Deinn Herz" and "Weltenwandler") and a "Walfdorf Pulse2" version of their classic cover version of Front 242's "Kampbereit".
Below are already 2 versions you can check out.
Full AD:keY and Rector Scanner back catalogue re-released via Bandcamp
And that's not all. Their label Alfa Matrix is also re-releasing the full AD:keY back catalogue and also the full Rector Scanner back catalogue. Rector Scanner was the duo's pre-AD:keY music project which is revealing a more synthetic atmospheric approach of electronic music offering a sort of encounter between Rene Nowotny's EBM roots and other Kraftwerk-like minimal electro-synth influences.
And here's the Rector Scanner back catalogue!
---