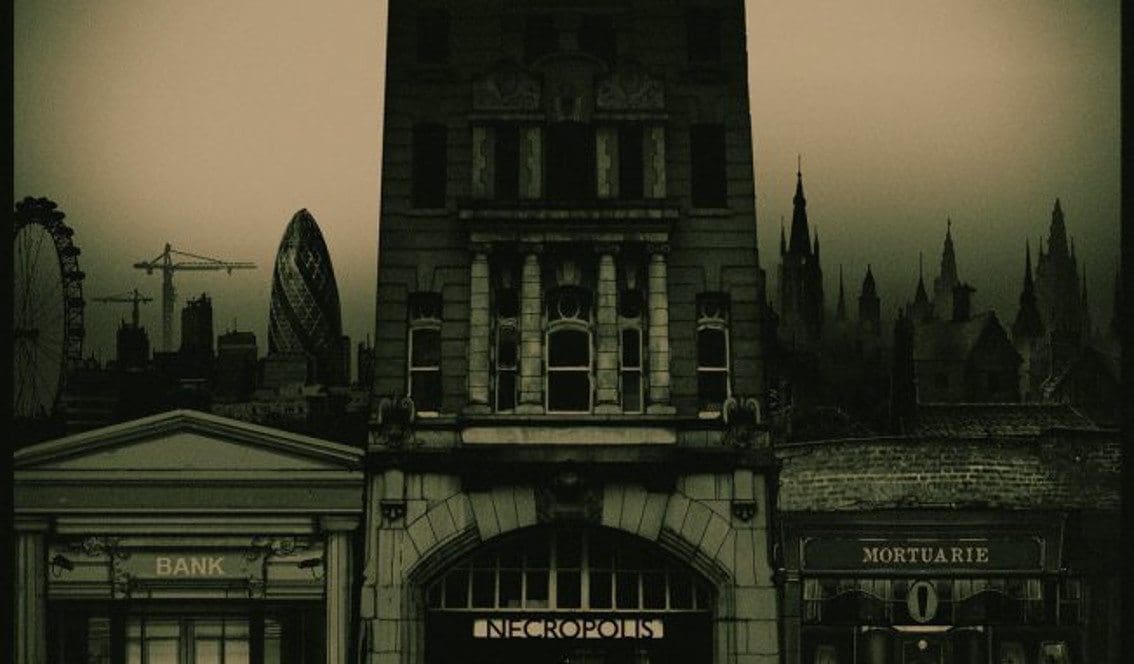 "Necropolis" features guest guitar from Don Anderson (ex-Agalloch, Khorada) who previously lent his skills to Sol Invictus' 2014 release, "Once Upon A Time". On the album the group around Wakeford continues to explore the psychedelic side of dark folk, using acoustic guitar enriched with piano, flute, violin, electric guitar an drums among other instruments and – for the first time – the singing of The Green Army Choir.
The release is available in 4 formats (you can order all or one of these formats right here). There's the regular CD album, a deluxe 2CD book edition including a full-length 18-track bonus CD (limited to 500 only), a black vinyl (limited to 300 copies) and a white vinyl (limited to 200 copies).
A quasi-conceptual album centered on Wakeford's feelings of a declining London ("London was once the apex of an empire but it is now the playground of other empires that have superseded it"), "Necropolis" could be called a eulogy to England's capital so the band says. Sol Invictus titled the record after The London Necropolis Railway, a railway line that has connected London with the Brookwood Cemetary since 1854. But the moniker is also a nod to Wakeford's perception that the town is now "a London of mausoleums and masonry" and "a city haunted by the customs and crimes of the dead and the living."
Sol Invictus is one of the most prolific and influential bands associated with neofolk or apocalyptic folk, a form of experimental music which emerged in punk rock circles in the 1980's, blending elements of folk and industrial music with dark themes of decay, decline, and/or 'the destruction of Western civilization'. Along with Current 93 and Death in June (both of which included Wakeford as a member), Sol Invictus has both created and guided the genre, steering it forward through to this day. Sol Invictus has released over a dozen albums since the mid-Eighties.
Below is a video with some more info on this new release.