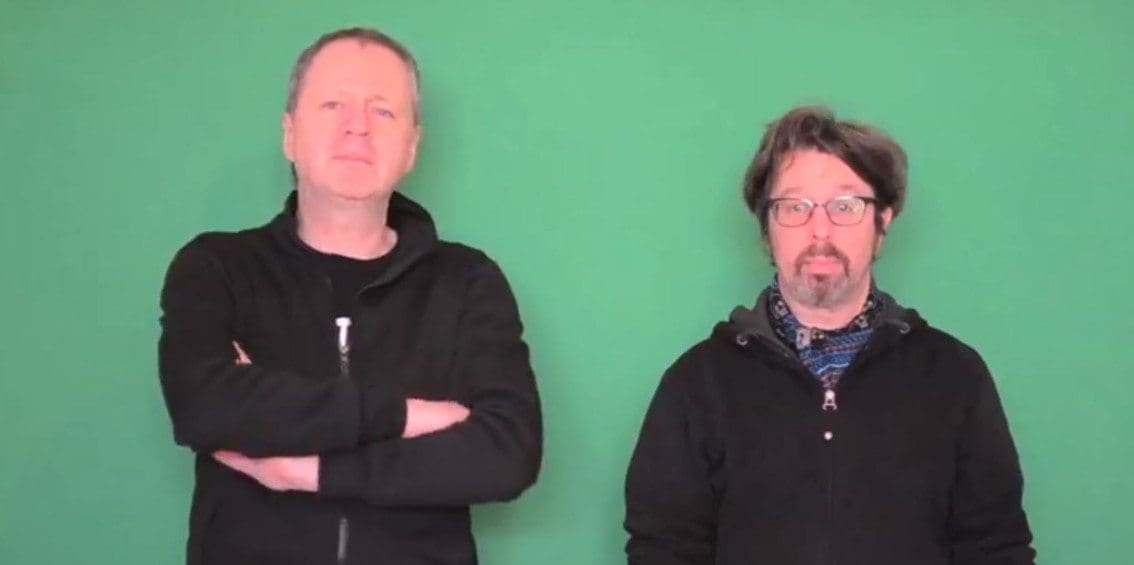 The announcement of Die Krupp's EBM-only side project Die Robo Sapiens wasn't the only surprise on EBM-day this weekend. A few hours later the official Front 242 facebook page also saw a live videocast of the brand new project Lederman / De Meyer uniting the talents of musician and producer, Jean-Marc Lederman (Fad Gadget, Gene Loves Jezebel, Kid Montana, The Wheathermen, …) and Front 242's very own Jean-Luc De Meyer.
The project can now be reached on Facebook.
The project announced not only a forthcoming EP and album ("Eleven Grinding Songs") but also that they equally signed to the Belgian label Alfa Matrix, just like Die Robo Sapiens did. The new project will offer 'eclectic and uncompromising song arrangements' matched with De Meyer's trademark dense vocals. Darkwave with sensible lyrics, duly noted!
You can watch the video below, and also get a glimpse of a first preview of an album track.