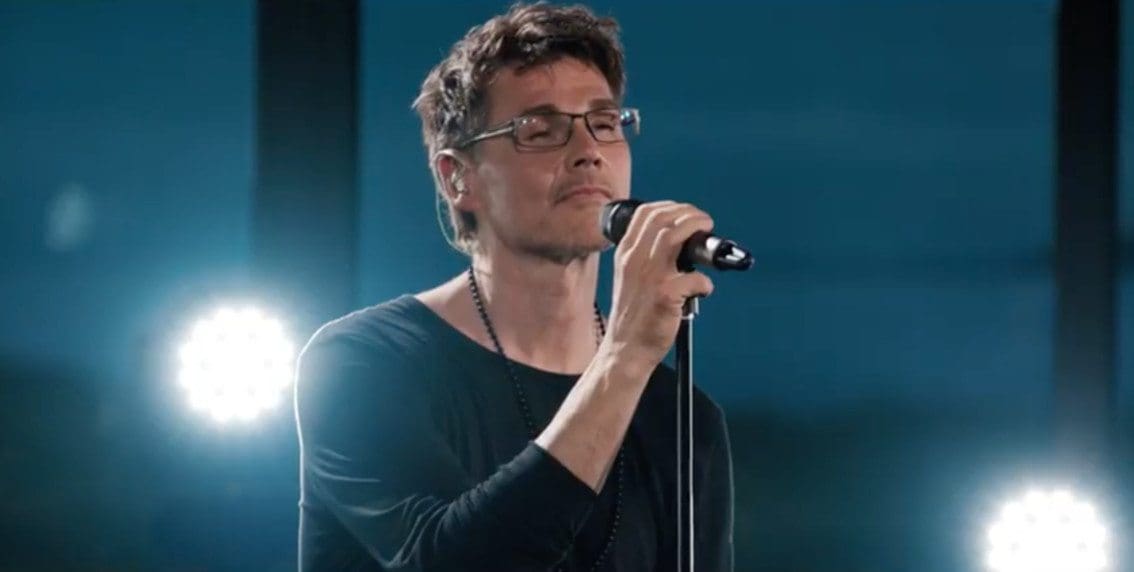 Out soon is the forthcoming album/DVD "a-Ha: MTV Unplugged Summer Solstice" which includes 17 tracks by the band in acoustic versions plus 2 cover versions and 2 brand new songs. Today the band released a video for the acoustic version of their first hit "Take On Me".
You can pre-order a super deluxe fanbox here: MTV Unplugged – Summer Solstice (Ltd. Fanbox)
The acoustic set was recorded live on June 22 and 23, 2017 at the Giske Harbour Hall in Norway with an enlarged line-up. The line-up for the shows included a-ha frontman Morten Harket and the 2 other co-founders Magne Furuholmen and Paul Waaktaar-Savoy, next to Lars Horntveth (acoustic guitars, resonator lap steel guitar, vibraphone, bass clarinet and soprano saxophone), Morten Qvenild (upright piano, harpsichord, harmonium, dulcitone, mandolinette, autoharp and kokle), Even Enersen Ormestad (bass), Karl Oluf Wenneberg (drums, percussion, bells and bass xylophone), Madeleine Ossum (violin and backing vocals), Emilie Heldal Lidsheim (viola and backing vocals) and Tove Margrethe Erikstad (cello and backing vocals).
Below is the live video for "Take On Me".
The band also released 2 other videos.
"The Sun Always Shines On TV" featuring Ingrid Helene Håvik.
"The Living Daylights"