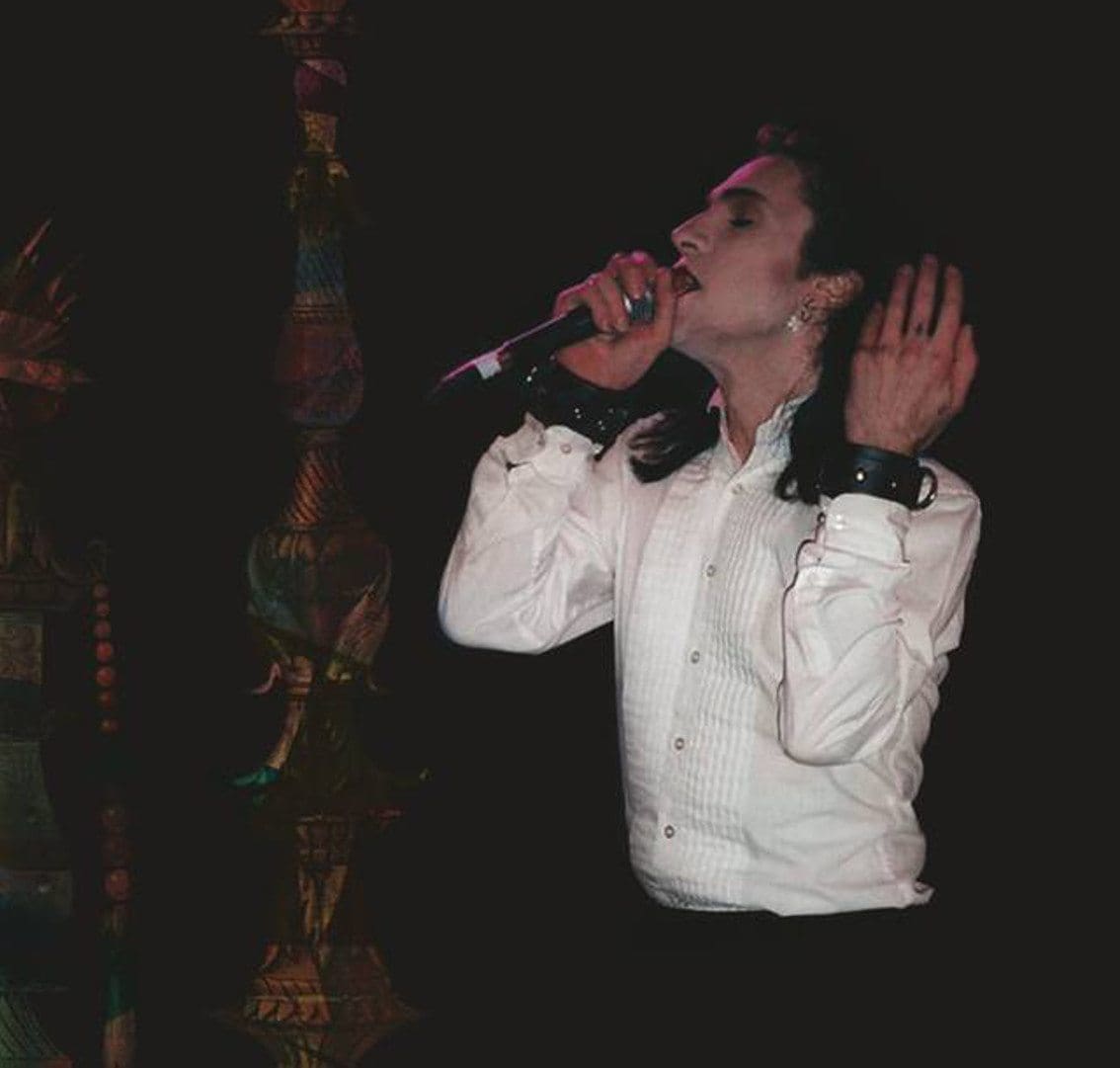 Out on the 20th anniversary of Rozz Williams' death, April 1st, 2018 , are "In the Heart", recorded during the 'Dream Home Heartache Tour', and "On the Altar", from Williams' last European tour.
Both will be released on two limited Vinyls and a 2CD Set. All 3 releases features specially designed artwork by Herbert Starek. The limited 2CD comes as digipak with 3 bonus tracks (which are not on the vinyl edition) and a 16-page booklet (with liner notes by Nico B & Gitane Demone + Tour photos). The limited Vinyl comes with one bonus track each (which are not on the 2CD edition).
You can order the 2CD set holding both albums right here, the vinyl "In the Heart" can be ordered here and the "On the Altar" album right here.
The promotional video for the upcoming releases for the 20th anniversary of Rozz Williams legacy can be viewed below.
Rozz Williams was an American vocalist, musician, artist, and poet most known for his work with the bands Christian Death, Shadow Project (with musician Eva O), and with the industrial project Premature Ejaculation. Williams was also involved with Daucus Karota, Heltir, EXP, Bloodflag, and Christian Death Featuring Rozz Williams, along with recording a handful of solo albums.
Williams committed suicide in his West Hollywood apartment on April 1, 1998. He was only 34 years old.