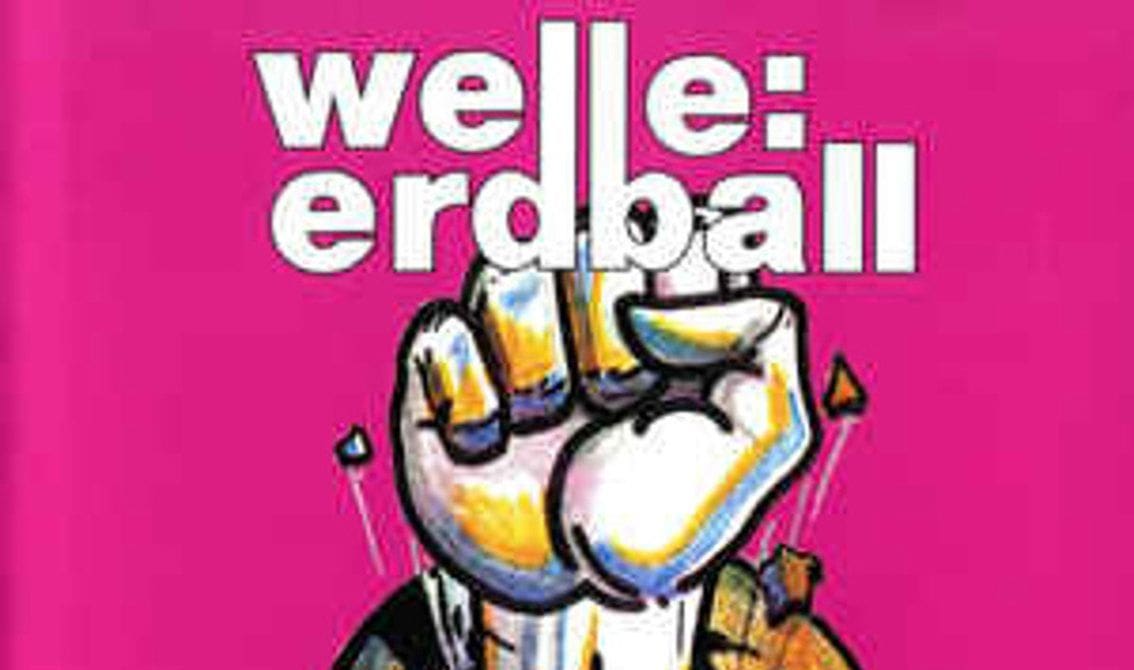 Here's what just popped in: a double-picture vinyl re-release of the Welle:Erdball albums "Frontalaufprall" (1994) and "Alles int möglich" (1995). The 2 albums have been united on a double-picture-LP, including a poster that features a collage of lots of Welle: Erdball memorabilia of the period 1994-1995.
You can order this vinyl 2LP right here.
Here's one of the tracks featured on this set: "Amerika".
Welle: Erdball are the pioneers of bitpop, especially due to the heavy use of the Commodore 64's SID sound chip. In addition to their work as Welle: Erdball, Honey was involved in the project called "Das Präparat" from 2003 to 2005. Currently Hannes "Honey" Malecki and Plastique are involved in the new side-project called Homo~Futura.